Hasitha Fernando on the top ten film scores of 2019…
In terms of films both original and otherwise, 2019 proved to be quite a strong one. Although the box-office landscape was largely dominated by a plethora of comic-book films there were a great many creatively inspiring films like Noah Baumbach's Marriage Story, Rian Johnson's Knives Out and Taika Waititi's JoJo Rabbit which debuted, striking a chord with audiences and critics alike. Likewise, exceptional contributions were made to the rich tapestry of film music through the efforts of talented composers. With awards season well underway, this is a timely occasion to cast our gaze back, at what the world of film music offered us in the year 2019. Here are the top 10 film scores of the past year in no particular order.
Joker (Hildur Guðnadóttir)
Todd Phillip's Joker was one of 2019's most anticipated, of that there was no doubt. But what no one 'did' expect was the utterly haunting score Icelandic musician Hildur Guðnadóttir would conjure up for it. Joker was a deep-dive exploration of one man's downward spiral towards insanity and Guðnadóttir perfectly complements this dark narrative with her effort. The material here is truly raw, bleak and dissonant which maybe extremely challenging to the average listener, especially when appreciated in album format. But don't let that deter you. If you are willing to embrace this primal madness, you'll be in for one hell of a ride. 2019 was a tremendous year for Guðnadóttir, along with Joker and HBO's mini-series Chernobyl, but the former is undoubtedly her superior effort. Earning a Golden Globe Award for Best Original Score last week it's quite likely this talented female composer will walk away with the Academy Award as well, come February.
Album Highlights: Defeated Clown, Bathroom Dance, Penny Taken to the Hospital, Call Me Joker
Little Women (Alexandre Desplat)
I was extremely curious to see what maestro Alexandre Desplat would whip up for Greta Gerwig's latest take on Little Women, since I was a huge fan of Thomas Newman's effort in the mid-90's. But as expected Desplat never disappoints, composing a soundtrack that is both deliciously infectious and joyously uplifting. 2019 was a relatively quiet year for the talented French composer but due acknowledgment by award bodies for this exquisitely beautiful score will certainly not come as a surprise. Although Little Women is a classic of American literature, Desplat's music doesn't reflect that aspect, but never for a moment does it detract one from the overall viewing experience. Here he has strived to capture the 'feel' of the period with accents of European classical music replete with sweeping string sections and tender piano pieces. Hints of his work with the Harry Potter franchise can be heard intermittently but by and large the overall tone of Desplat's music here is one of delightful cheeriness. It's like sipping a nice hot cup of cocoa as you cozy up to your favorite novel on a rainy day; simply sublime.
Album Highlights: Little Women, The Beach, Dance on the Porch, It's Romance
Godzilla: King of the Monsters (Bear McCreary)
After decades of writing excellent material for many acclaimed TV series like The Walking Dead, Outlander and Battlestar Galactica composer Bear McCreary has finally made his foray in to the world of big budget blockbuster films with Michael Dougherty's Godzilla: King of the Monsters. And holy hell, nothing prepared me for what McCreary had done here. This is as good as any monster film score would ever get. Period. Paying homage to the original themes of the franchise composed by Akira Ifukube and adding his own twist to them, McCreary truly knocked it out of the park here. Just listen to the very first track of the album featuring the vocals of System of a Down front-man Serj Tankian and you'll see what I'm talking about. Big, bold and bombastic the epic scale of this score cannot be denied and if there was one redeeming aspect of the entire film if would be McCreary's score for it. It's 'that' good. So, here's hoping that this new decade will afford many more opportunities for this extremely talented film composer, to flourish and soar.
Album Highlights: Godzilla Main Titles, Rise of Ghidorah, The Hollow Earth, Mothra's Song
Star Wars: The Rise of Skywalker (John Williams)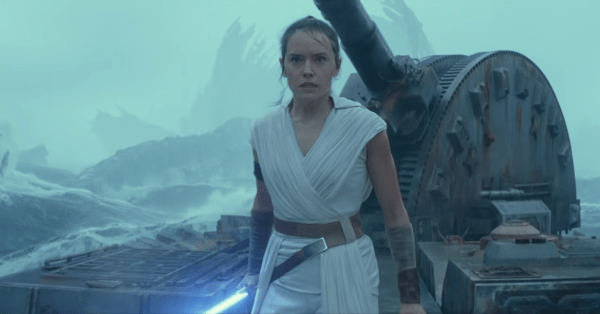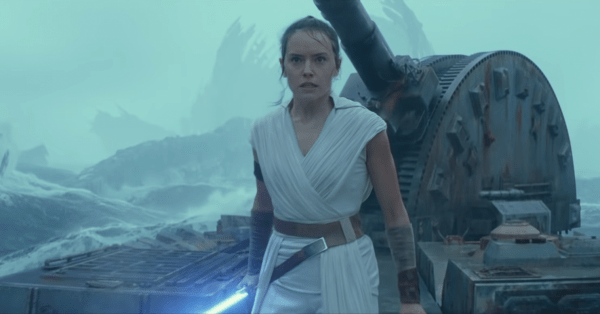 2019's The Rise of Skywalker marks John Williams' last foray into the Star Wars universe. Take a long hard moment and let that sink in. To say that maestro John Williams created history when he composed the score for A New Hope, is an understatement of monumental proportions. And here we are 42 years later bidding farewell to this talented composer's stunning legacy, with The Rise of Skywalker. Williams' scores for the new Disney era productions are not quite up there along with his efforts for the original trilogy or its prequels but dang, it's still glorious to listen to this guy work his magic. Here he revisits all major themes of the franchise whilst seamlessly interweaving the new motifs in to the scores tapestry effortlessly. Reflecting the darker narrative trajectory of the film the music composed by Williams too, here is much darker and ominous than its predecessors, perfectly complimenting what is transpiring onscreen. Thank you for the music once again Mr. Williams. It's been one hell of a ride.
Album Highlights: Rise of Skywalker, Journey to Exegol, Reunion, Finale
Avengers: Endgame (Alan Silvestri)
Veteran composer Alan Silvestri's contribution to the soundscape of the MCU is still what remains the most recognizable, even after a decade later. Commencing with Captain America: The First Avenger in 2010, Silvestri went on to compose The Avengers two years later. Barring the rather forgettable score for Age of Ultron by Danny Elfman and Brian Tyler, Silvestri returned to score the subsequent Avengers films – Infinity War and Endgame – a few years later. While Endgame isn't quite up there with its predecessor it's still a damn fine score, which pays homage and revisits previous themes established in the previous Avenger films. Silvestri's music perfectly compliments the emotional story arcs of our eponymous heroes and truly packs a poignant punch when it needs to, but where he truly excels is in scoring gargantuan action set pieces and there's no one that can best him at it. In the end, Avengers: Endgame is more than a worthy musical send off one of modern cinemas most ambitious projects. Keep 'em coming Marvel, but please don't lose sight of Mr. Silvestri…whatever you do.
Album Highlights: Totally fine, Portals, The Real Hero, Main on End
Click below to continue on to the second page…