After a couple of years of touting Brie Larson's Captain Marvel as the most powerful hero in the Marvel Cinematic Universe, it seems that Marvel Studios chief Kevin Feige has had a change of heart after the events of Avengers: Endgame.
Speaking at a Q&A at the New York Film Academy, Feige responded to a question asking him about the "strongest Marvel hero" by stating:
"If you look at Endgame, Wanda Maximoff was going to kill Thanos. If he hadn't desperately — that's as scared as I've ever seen Thanos. And if he hadn't said, 'Decimate my entire team to get her off of me,' I think she would've done it."
SEE ALSO: Marvel's WandaVision moved up to 2020
Feige has previously stated that he believes Elizabeth Olsen's Wanda would have defeated Thanos in single combat, and as she completes her transition into the Scarlet Witch in the upcoming WandaVision and Doctor Strange in the Multiverse of Madness, it seems we may be about to discover just how powerful the character really is.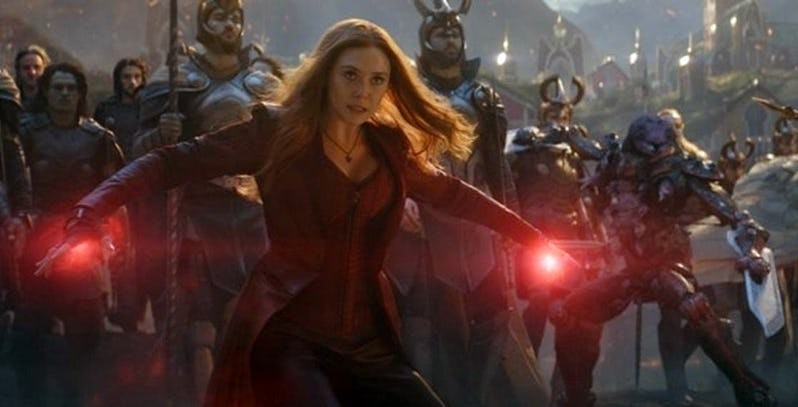 Elizabeth Olsen will next be seen as the Scarlet Witch in this year's Disney+ series WandaVision, before co-starring with Benedict Cumberbatch in 2021's Doctor Strange in the Multiverse of Madness.