It's fair to say that Paramount Pictures' Sonic the Hedgehog movie didn't get off to the best of starts with fans, with the first trailer coming in for savage criticism owing to the design of the iconic video game character.
So brutal was the backlash that Paramount decided to delay the release of the film in order to completely overhaul the look of Sonic, delivering a much more faithful rendition of the SEGA mascot for the live-action film. And, coinciding with the movie's release this weekend, director Jeff Fowler has spoken to Digital Spy about his anxiety over unveiling the reworked Sonic to its rabid fanbase.
"I think it had been about five months that had passed since the first trailer," said Fowler. "We had worked very hard on our updates to the character. It was definitely a little bit of like, 'Oh man, what happens if they don't like this?' But really, everyone that saw it internally as I was working on the film, just responded so positively. It really felt like, once we shared it with the fans, they would really embrace it and be excited about it. Fortunately, any anxiety I had the night before passed really quickly once it was released. Because, yeah, it was such an incredible feeling to see Sonic 2.0 get embraced the way it was."
SEE ALSO: Read our review of Sonic the Hedgehog here
Fans can now see Sonic 2.0 in action, with the video game adaptation opening in cinemas today. Will you be checking it out? If so, be sure to let us know your thoughts on our social channels, or in the comments below…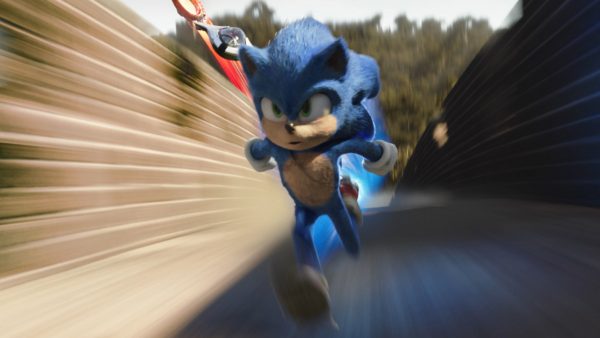 Based on the global blockbuster videogame franchise from Sega, SONIC THE HEDGEHOG tells the story of the world's speediest hedgehog as he embraces his new home on Earth. In this live-action adventure comedy, Sonic and his new best friend Tom (James Marsden) team up to defend the planet from the evil genius Dr. Robotnik (Jim Carrey) and his plans for world domination. 
Sonic the Hedgehog is directed by Jeff Fowler (Gopher Broke) and features a cast that includes Ben Schwartz (House of Lies), James Marsden (Westworld), Jim Carrey (Kidding), Adam Pally (Happy Endings), Tika Sumpter (Ride Along), Neal McDonough (DC's Legends of Tomorrow) and Natasha Rothwell (Love, Simon).