Josh Boone, director of The New Mutants, says that his film is influenced by A Nightmare on Elm Street 3: Dream Warriors.
There is certainly plenty of intrigue surrounding The New Mutants – the last Fox produced X-Men film. It's finally making its way to cinemas and fans can see what is being billed as an X-Men horror movie for themselves.
It's horror roots are apparently very real as director Josh Boone has revealed that the film is even influenced by the iconic A Nightmare on Elm Street franchise – specifically the third instalment. Speaking to Collider, Boone said:
"I'd say biggest influences for this movie were One Flew Over the Cuckoo's Nest, The Shining and Dream Warriors. I do love Dream Warriors, I loved the first [Nightmare on Elm Street] as well, but this is very much a rubber reality horror movie for the first about 75% of the movie and then it becomes something else. It follows the logic of those early Wes Craven movies and all that."
SEE ALSO: The New Mutants director Josh Boone says the film will "make people cry"
Hopefully, The New Mutants can really provide something different to close out this old era of X-Men films, paving the way for a new future under the Disney umbrella.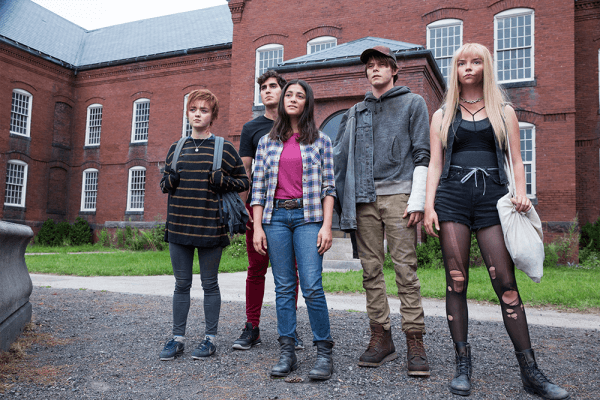 20th Century Fox in association with Marvel Entertainment presents "The New Mutants," an original horror thriller set in an isolated hospital where a group of young mutants is being held for psychiatric monitoring. When strange occurrences begin to take place, both their new mutant abilities and their friendships will be tested as they battle to try and make it out alive.
The New Mutants is directed by Josh Boone (The Fault in Our Stars) and features a cast includes Maisie Williams (Game of Thrones) as Rahne Sinclair/Wolfsbane, Anya Taylor-Joy (The Witch) as Illyana Rasputin/Magik, Charlie Heaton (Stranger Things) as Sam Guthrie/Cannonball, Henry Zaga (13 Reasons Why) as Roberto da Costa/Sunspot, Blu Hunt (The Originals) as Danielle Moonstar/Mirage and Alice Braga (Queen of the South) as Dr. Cecilia Reyes. It is set for release on April 3rd 2020.