Let's be honest – this won't come as a surprise to anyone, but 20th Century Fox's long-delayed final X-Men movie The New Mutants looks set to smash X-Men: Dark Phoenix's record for the poorest opening of the entire Fox X-Men series when it finally hits cinemas this April.
According to Box Office Pro, the Josh Boone-directed film – which was shot back in 2017 and sat on the shelf at Fox awaiting enforced reshoots (that never happened) until Disney's acquisition of the studio – is said to be tracking a domestic opening somewhere between $15 million to $25 million.
Even if The New Mutants somehow hits the top end of that range, it will find itself some $8 million shy of Dark Phoenix's $33 million opening haul, as well as usurping 2015's Fantastic Four ($25.6 million) for the worst opening of Fox's Marvel movies. Whatever happens though, Disney will presumably just be pleased to claw back anything on this film – particularly after Dark Phoenix massacred its Q3 earnings last year.
SEE ALSO: Anya Taylor-Joy's Magik and Charlie Heaton's Cannonball feature in latest The New Mutants images
In another piece of New Mutants news, Film Music Reporter has revealed that The X-Files and Blue Bloods' Mark Snow has scored the film, while the movie's original composers Nate Walcott and Mike Mogis are credited for additional music.
How do you think The New Mutants will perform at the box office? Will you be turning out to see it opening weekend? Let us know in the comments or on our social channels @FlickeringMyth…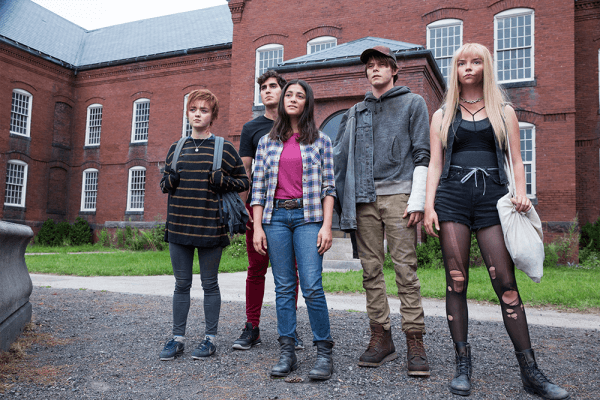 20th Century Fox in association with Marvel Entertainment presents "The New Mutants," an original horror thriller set in an isolated hospital where a group of young mutants is being held for psychiatric monitoring. When strange occurrences begin to take place, both their new mutant abilities and their friendships will be tested as they battle to try and make it out alive.
The New Mutants is directed by Josh Boone (The Fault in Our Stars) and features a cast includes Maisie Williams (Game of Thrones) as Rahne Sinclair/Wolfsbane, Anya Taylor-Joy (The Witch) as Illyana Rasputin/Magik, Charlie Heaton (Stranger Things) as Sam Guthrie/Cannonball, Henry Zaga (13 Reasons Why) as Roberto da Costa/Sunspot, Blu Hunt (The Originals) as Danielle Moonstar/Mirage and Alice Braga (Queen of the South) as Dr. Cecilia Reyes. It is set for release on April 3rd 2020.