PlayWay and developer Noble Muffin will be releasing their stealthy, light-fingered game Thief Simulator digitally on the Xbox One on 19th February. In this stealthy simulator players will gather intel, break in to properties, steal valuables and sell them to buy hi-tech equipment.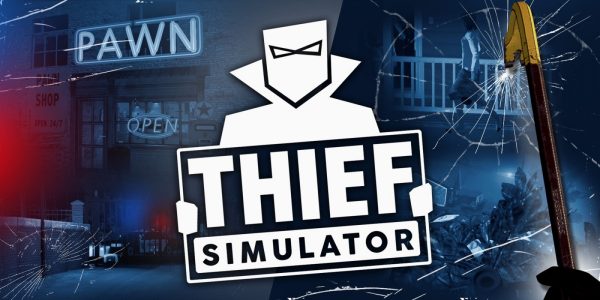 Thief Simulator is a free roaming first-person thief game that takes players around sandbox neighborhoods to case out buildings, gathering information on security and rob them of their valuables.  There will be plenty of opportunities to hone your thieving skills on smaller less protected houses but these will deal small rewards.  However, for a greater challenge there are more secure properties that will rely on the use of more hi-tech gadgets to get past the protection but these jobs will provide greater rewards.
Nosy neighbours, building occupants, police patrols and more will all pose a threat so make sure to be quick and get the truly valuable items as infinitely spaced backpacks do not exist.  Grab the goods then pawn them or sell online. Nothing is safe from your thieving hands, not even vehicles, so hotwire that car and get it back to the hideout where it can be disassembled and parts sold online.
Satisfy your inner kleptomaniac with Thief Simulator,  coming to Xbox One later this month.