Giancarlo Esposito, the actor behind Moff Gideon on The Mandalorian, says he took some inspiration from Darth Vader when playing the role.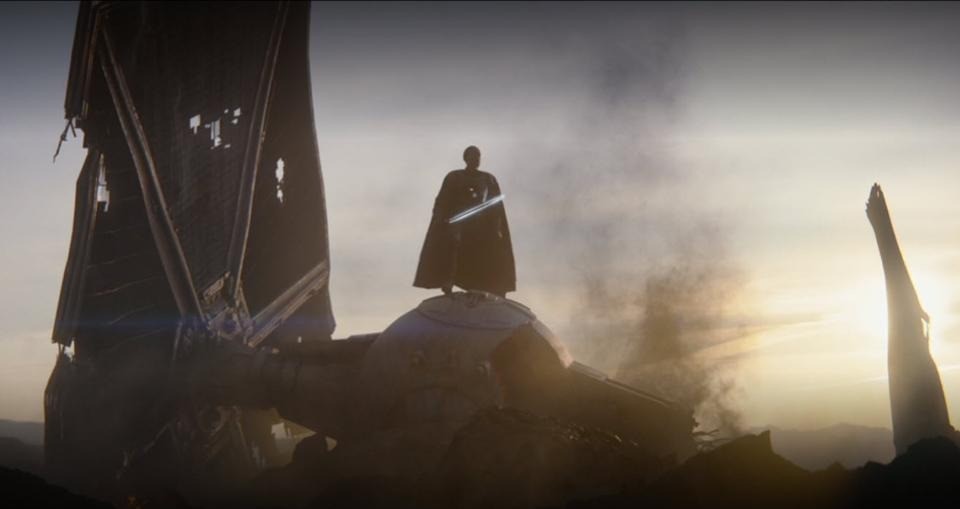 Giancarlo Esposito's Moff Gideon certainly made his presence known at the end of The Mandalorian season one and it looks he will be a major threat once more during season two – especially with the darksaber in his possession.
Before accepting the role, however, the actor was unsure about how to play the part until he decided to pull a little inspiration from the legendary Darth Vader. Speaking to IMBD, he said:
"And then thinking about what that character is, you ask a lot of questions as I do, and then I thought immediately, 'Wow, James Earl Jones. Darth Vader.' How he affected me in my life. Who was inside that helmet, who was inside that costume. That could be a part of who Moff Gideon is, but guess what? I don't have to wear the helmet."
The actor also revealed he began to think of Gideon as "someone who you might think could save the universe."
SEE ALSO: Rosario Dawson cast as Ahsoka Tano in The Mandalorian season 2
Perhaps there is far more to Gideon than meets the eye! It will be interesting to see what his character gets up to when season two arrives this autumn.
After the stories of Jango and Boba Fett, another warrior emerges in the Star Wars universe. The Mandalorian is set after the fall of the Empire and before the emergence of the First Order. The series depicts a lone bounty hunter in the outer reaches of the galaxy far from the authority of the New Republic.
Pedro Pascal (Game of Thrones) leads the cast of The Mandalorian, alongside the likes of Gina Carano (Deadpool), Carl Weathers (Rocky), Nick Nolte (Afflication), Giancarlo Esposito (Breaking Bad), Taika Waititi (Thor: Ragnarok) and Werner Herzog (Grizzly Man).