Universal's The King of Staten Island will forgo a theatrical release and instead premiere digitally on demand. The semi-autobiographical comedy starring Pete Davidson and directed Judd Apatow will now arrive on June 12th, a week before the film's scheduled big-screen debut.
Davidson and Apatow took to Twitter to post a video about the release change; the pair joked about the status of their film before opting to call Universal Pictures and ask them to put The King of Staten Island on-demand early. At one point, Davidson jokingly asks, "Am I still going to get an Oscar?"
June 12!!!! The King of Staten Island will be available on demand!! Pete and everyone worked so hard on this, I can't wait to see the final product! @JuddApatow pic.twitter.com/KGXSMvazni

— Pete (@PetesWeed) April 27, 2020
This marks the second Universal film to land a direct-to-digital release, as the studio recently debuted their family-film Trolls World Tour to great success. It's still unclear when movie theaters across the globe will be able to resume business, so the studio looks to take this leap once again.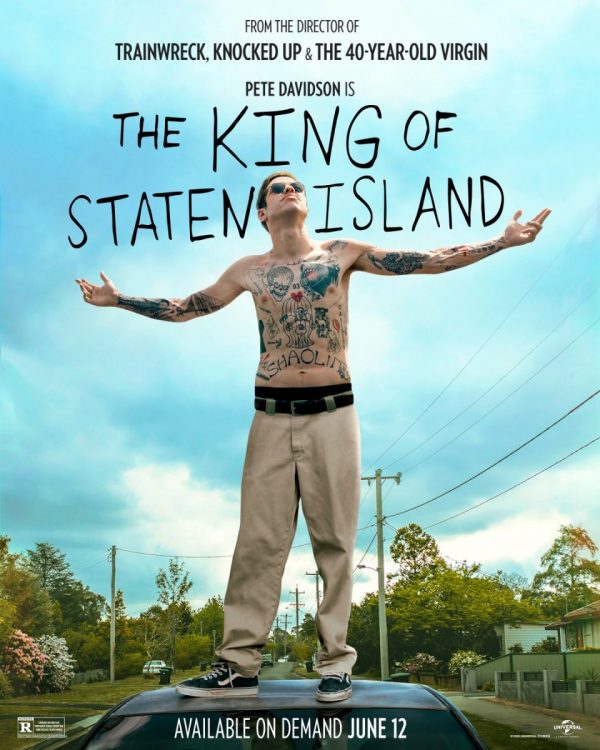 The King of Staten Island was co-written by Apatow and Dave Sirus. The comedy is loosely based on Davidson's upbringing in the New York City borough, including losing his father during 9/11 and entering the world of stand-up comedy.