After a successful launch on Nintendo Switch, Taito has announced that it is bringing Bubble Bobble 4 Friends to PlayStation 4 at the end of 2020 as a physical release and as a digital download in the PlayStation Store in America, Europe and Australia.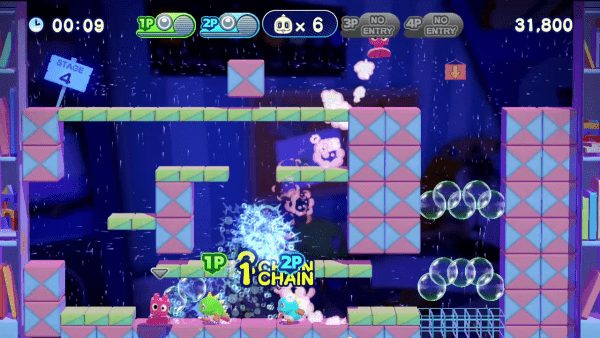 Bubble Bobble 4 Friends is a single-screen platform action game for up to four players, in which you control the Bubble Blowing Dragons Bub and Bob to clear stages. The aim is to clear stages by shooting bubbles, trapping enemies, and breaking bubbles, and players can acquire special skills by collecting letter bubbles that form the word "extend".
The PS4 version of Bubble Bobble 4 Friends will be greatly expanded with exciting new content, including new stages and game modes, along with the return of the much-requested fan favourite villain Baron von Blubba (the additional content will also be made available on Nintendo Switch).
Bubble Bobble 4 Friends will release on PlayStation 4 later this year.