Red Stewart presents ten of Thanos's most savage lines….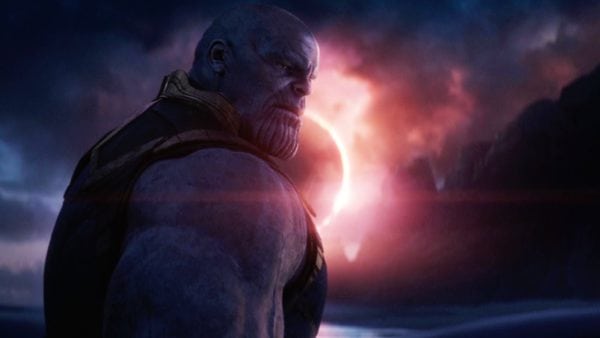 The mad titan had a huge impact on audiences. Introduced in the first Avengers, he more than lived up to the six years of hype generated between it and 2018's Infinity War. Josh Brolin and the Russo Brothers not only gave us an antagonist worthy of fighting the eponymous superhero team, but they also gave us one of the best presented villains in film history.
Thanos's dialogue throughout his appearances in Guardians of the Galaxy, Avengers: Age of Ultron, Avengers: Infinity War and Avengers: Endgame contained some pretty savage lines that expanded upon his character and made him more badass. Here are some of the ones that stuck out in our heads during our many viewings, and if you like this video, be sure to subscribe to our YouTube channel for more!
Avengers: Endgame stars Robert Downey Jr. (Iron Man), Chris Evans (Captain America), Mark Ruffalo (Hulk), Chris Hemsworth (Thor), Scarlett Johansson (Black Widow), Jeremy Renner (Hawkeye), Josh Brolin (Thanos), Brie Larson (Captain Marvel), Paul Rudd (Scott Lang), Don Cheadle (War Machine), Karen Gillan (Nebula), Chadwick Boseman (Black Panther), Tom Holland (Spider-Man), Sebastian Stan (Winter Soldier), Anthony Mackie (Falcon), Elizabeth Olsen (Scarlet Witch), Benedict Cumberbatch (Doctor Strange), Danai Gurira (Okoye), Benedict Wong (Wong), Chris Pratt (Star-Lord), Zoe Saldana (Gamora), Dave Bautista (Drax), Bradley Cooper (Rocket), Vin Diesel (Groot), Karen Gillan (Nebula), Pom Klementieff (Mantis), Tom Hiddleston (Loki), Gwyneth Paltrow (Pepper Potts), Evangeline Lilly (The Wasp), Letitia Wright (Shuri) and Tessa Thompson (Valkyrie).