Joseph Kosinski, the director of Top Gun: Maverick, says that Tom Cruise's character will have to confront his past during the movie.
Top Gun is one of Tom Cruise's most iconic films and more than three decades after its release, fans will be getting a full-fledged sequel, catching up with the like of Cruise's Maverick.
Top Gun: Maverick is set for release in December 2020 and in a recent interview with Empire, director Joseph Kosinski revealed more about what Maverick will be up against in the movie.
According to Kosinski, Maverick hasn't adapted particularly well to the aging process, that his past is catching up with him, and the film will show how interacting with younger recruits is impacting him:
"In so many ways he's still the guy that we remember from the first Top Gun. He keeps that old Ninja under a tarp in the hangar and still wears those Ray-Ban aviators. He's the best at what he does, and he's given his whole life to aviation. But that has come as a personal cost, and Maverick has to confront some things from his past and reconcile with them. It's a rite-of-passage story, much like the first film was. But this is a man now at a different stage of life life."
SEE ALSO: Top Gun: Maverick director gives an update on post-production
Hopefully Top Gun: Maverick will instantly justify its release when out in the wild and that it will be a worthy successor to the 80s classic which preceded it.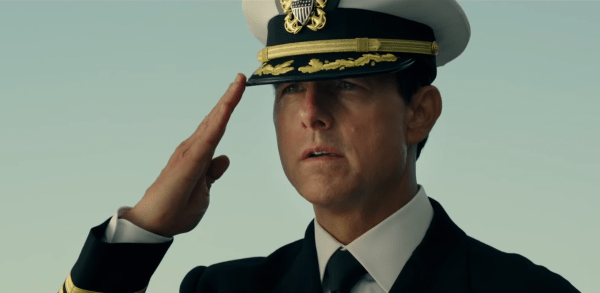 After more than thirty years of service as one of the Navy's top aviators, Pete "Maverick" Mitchell (Tom Cruise) is where he belongs, pushing the envelope as a courageous test pilot and dodging the advancement in rank that would ground him. When he finds himself training a detachment of Top Gun graduates for a specialized mission the likes of which no living pilot has ever seen, Maverick encounters Lt. Bradley Bradshaw (Miles Teller), call sign: "Rooster," the son of Maverick's late friend and Radar Intercept Officer Lt. Nick Bradshaw, aka "Goose".
Facing an uncertain future and confronting the ghosts of his past, Maverick is drawn into a confrontation with his own deepest fears, culminating in a mission that demands the ultimate sacrifice from those who will be chosen to fly it.
Top Gun: Maverick is set for release on December 23rd, 2020 and sees returning stars Tom Cruise (Maverick) and Val Kilmer (Iceman) joined in the cast by Jennifer Connolly (American Pastoral), Jon Hamm (Mad Men), Ed Harris (Westworld), Lewis Pullman (Bad Times at the El Royale), Glen Powell (Hidden Figures), Charles Parnell (Transformers: Age of Extinction), Bashir Salahuddin (Glow), Monica Barbaro (The Good Cop), Danny Ramirez (The Gifted), Manny Jacinto (The Good Place), Jay Ellis (Insecure), Kara Wang (Good Trouble), Jack Schumacher (Empire), Greg Tarzan Davis (Chicago P.D.), Jake Picking (Blockers), Raymond Lee (Mozart in the Jungle), Jean Louisa Kelly (Ant-Man) and Lyliana Wray (Strange Angel).