Carrie Coon, the actress behind Proxima Midnight in the MCU, could return for future MCU movies.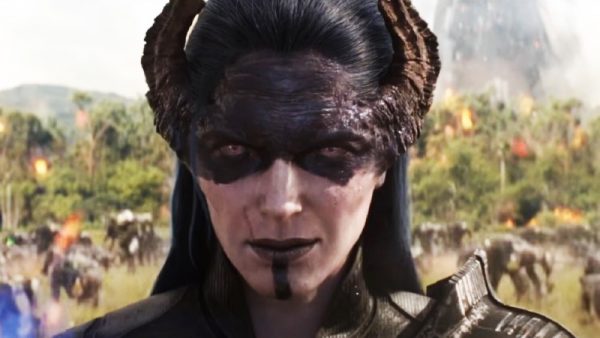 Although Thanos was powerful enough to take on the Avengers singlehandedly, he did have some assistance. This includes one of his cronies, Proxima Midnight, played by The Leftovers' Carrie Coon.
Although Proxima Midnight perished in Avengers: Infinity War (and Avengers: Endgame), Coon has told THR that there is a chance that she could come back to the MCU in the future thanks to her initial deal with Marvel:
"Yes, that is certainly the kind of conversation that an agent would engage in when looking into committing to those jobs. Yes, they want some verbal assurances that the possibility for additional work is not completely off the table. So, yeah, absolutely. It's like, you know, being on Chicago Fire. You get killed and then you can't come back for another year. (Laughs.) You want to make sure that we have job security, so we're always asking that question. Absolutely."
Of course, this doesn't necessary mean that Proxima Midnight will return to the MCU – though anything is possible. Maybe Coon could see herself playing another role in the franchise, perhaps one where she can show off more of her acting chops?
Avengers: Infinity War stars Robert Downey Jr. (Iron Man), Chris Evans (Captain America), Mark Ruffalo (Hulk), Chris Hemsworth (Thor), Scarlett Johansson (Black Widow), Chadwick Boseman (Black Panther), Tom Holland (Spider-Man), Sebastian Stan (Winter Soldier), Anthony Mackie (Falcon), Paul Bettany (Vision), Elizabeth Olsen (Scarlet Witch), Don Cheadle (War Machine), Josh Brolin (Thanos), Benedict Cumberbatch (Doctor Strange), Benedict Wong (Wong), Chris Pratt (Star-Lord), Zoe Saldana (Gamora), Dave Bautista (Drax), Bradley Cooper (Rocket), Sean Gunn (Rocket), Vin Diesel (Groot), Karen Gillan (Nebula), Pom Klementieff (Mantis), Tom Hiddleston (Loki), Samuel L. Jackson (Nick Fury), Cobie Smulders (Maria Hill), Benicio Del Toro (The Collector), Danai Gurira (Okoye), Letitia Wright (Shuri), Winston Duke (M'Baku), Terry Notary (Cull Obsidian), Tom Vaughan-Lawlor (Ebony Maw), Carrie Coon (Proxima Midnight), Michael James Shaw (Corvus Glaive) and Peter Dinklage (Eitri).