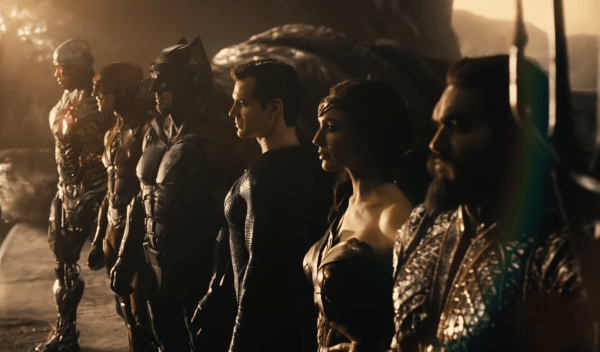 Last month, Zack Snyder confirmed that he'll be dropping all of Danny Elfman's Justice League score in favour of reuniting with his original composer Tom Holkenborg (a.k.a. Junkie XL) for the upcoming Snyder Cut of the 2017 DC superhero team-up.
And now, as part of today's FanDome festivities, Holkenborg has given fans a sneak preview of the main theme from Zack Snyder's Justice League, which you can hear in the video below…
SEE ALSO: Zack Snyder's Justice League will be split in 4 parts, official trailer released
Junkie XL previews his Justice League theme! Wow!#DCFanDome #TheSnyderCut pic.twitter.com/UDW668Q22t

— The Zack Snyder Bible (@ZackSnyderBible) September 12, 2020
In Justice League, fueled by his restored faith in humanity and inspired by Superman's selfless act, Bruce Wayne enlists the help of his newfound ally, Diana Prince, to face an even greater enemy. Together, Batman and Wonder Woman work quickly to find and recruit a team of metahumans to stand against this newly awakened threat. But despite the formation of this unprecedented league of heroes—Batman, Wonder Woman, Aquaman, Cyborg and The Flash—it may already be too late to save the planet from an assault of catastrophic proportions. 
Justice League is directed by Zack Snyder and features Henry Cavill as Superman, Ben Affleck as Batman, Gal Gadot as Wonder Woman, Ray Fisher as Cyborg, Jason Momoa as Aquaman, Ezra Miller as The Flash, Amy Adams as Lois Lane, Jeremy Irons as Alfred Pennyworth, Diane Lane as Martha Kent, Jesse Eisenberg as Lex Luthor, Connie Nielsen as Queen Hippolyta and Robin Wright as General Antiope, J.K. Simmons as Commissioner Gordon, Amber Heard as Mera, Ciaran Hinds as Steppenwolf and Ray Porter as Darkseid.