Kevin Feige, the president of Marvel Studios, visited James Gunn while he was filming DC's The Suicide Squad.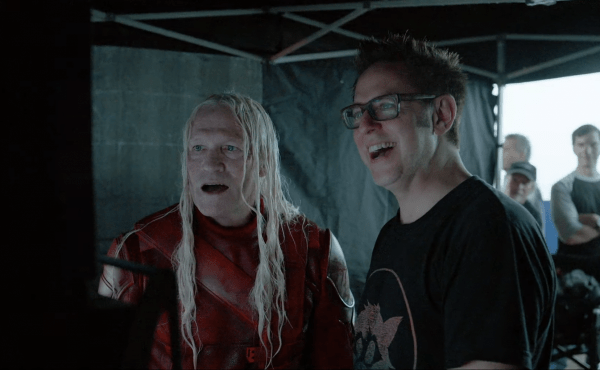 There is often talk between fans, especially online about the rivalry and competition between Marvel and DC.
While fans clearly feel that it exists, filmmakers have often said that it doesn't, at least not for them behind the scenes. This line of thinking was recently backed up by James Gunn, the Guardians of the Galaxy director who has recently crossed the aisle to direct DC's The Suicide Squad.
Responding to a fan on Instagram, Gunn shard how Marvel president Kevin Feige showed his support by visiting him on the DC set: "I told Kevin Feige before I took the job and he was very cool and supportive as he always is. He just wanted me to make a good movie. He and Lou D'Esposito even came to visit the set and watched us shoot. There isn't the enmity behind the scenes like there is in the fan community."
SEE ALSO: Sean Gunn discusses the tone James Gunn is aiming for with The Suicide Squad
It's certainly nice to hear that Feige and Marvel are so supportive of Gunn's work with DC. After all, if The Suicide Squad is a success, it will only raise Gunn's profile even higher ahead of Guardians of the Galaxy Vol. 3.
The Suicide Squad sees James Gunn directing a cast that includes Suicide Squad returnees Margot Robbie (Harley Quinn), Jai Courtney (Captain Boomerang), Joel Kinnaman (Rick Flag) and Viola Davis (Amanda Waller) as well as new DCEU additions Idris Elba, Peter Capaldi, Alice Braga, Nathan Fillion, Taika Waititi, Jennifer Holland, David Dastmalchian, Joaquín Cosío, Mayling Ng, Flula Borg, Juan Diego Botto, Storm Reid, John Cena, Pete Davidson, Tinashe Kajese, Daniela Melchior, Julio Ruiz, Steve Agee, Michael Rooker, and Sean Gunn.