Focus Home Interactive and developer Rogue factor have released a new 10 minute gameplay video (see below) for the upcoming Necromunda: Underhive Wars that takes players into the ancient tunnels and catacombs and up close and personal with the brutal action. Necromunda: Underhive Wars is the first tactical RPG based on Games Workshop's classic tabletop war game Necromunda and will be available on Xbox One, Playstation 4 and PC on 8th September.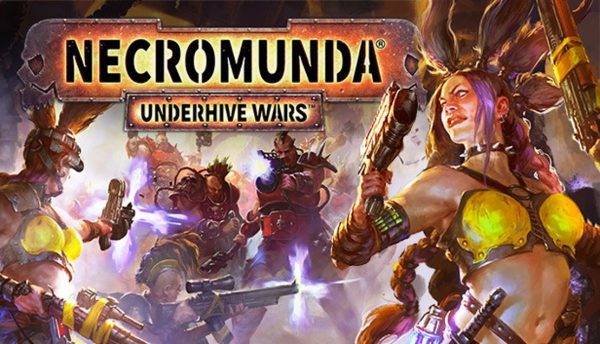 This new gameplay video will show would-be gangers every facet of the game, from the game's exciting action-packed story to gang management and everything in-between, then it's deep into the brutal action as the dev's take on two gangs at once.
Players will be able to choose from one of three gangs and develop them in any way they see fit, choose specialisations for particular gangers then assign appropriate skills and stats to help them develop.  As players take their gangs into battle some will certainly gain injuries and these will affect how they perform in battle.
The ancient corridors and huge vaults of the Underhive hide a myriad of dangers such as traps and hazards, be wary of how you move through long forgotten territory and outsmart the enemy at every opportunity.
The massive Hive World of Necromunda has existed for thousands of years and serves the Imperium loyally by providing munitions to the Imperial Guard and neophytes to the Imperial Fists Space Marines chapter.  Although loyal to the Imperium trouble brews deep within the dark and ancient depths of the Underhive with constant war between rival gangs all vying for the resources and forgotten technology that dates back to the founding of the city millennia before.
Necromunda: Underhive Wars launches on Xbox One, PS4 and PC on 8th September. Pre-order the game now on Xbox One and Steam.