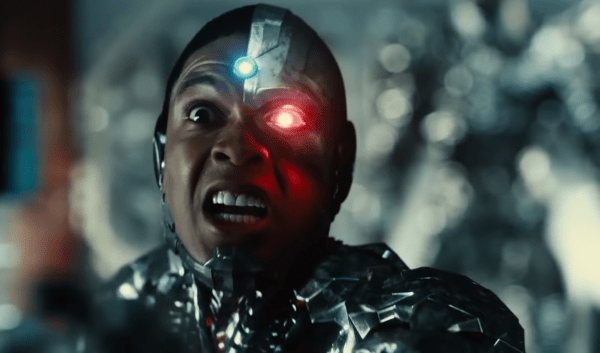 Back in July, Justice League star Ray Fisher lashed out at director Joss Whedon, describing the filmmaker as "gross, abusive, unprofessional, and completely unacceptable" in his treatment of the cast and crew after he came in to replace Zack Snyder in the director's chair on the DC blockbuster.
The Cyborg actor also went on to criticise producers Geoff Johns and Jon Berg for "enabling" Whedon before stating that his Non-Disclosure Agreement with the studio prevented him from saying more on the subject. Nevertheless, on Friday Fisher was back on social media yesterday with the following:
So you can better understand how deep this goes:

After speaking out about Justice League, I received a phone call from the President of DC Films wherein he attempted to throw Joss Whedon and Jon Berg under the bus in hopes that I would relent on Geoff Johns.

I will not.

A>E

— Ray Fisher (@ray8fisher) September 4, 2020
In response to Fisher's tweet, a spokesperson for Warner Bros. then released the following official statement, accusing the actor of failing to cooperate with the studio's internal investigation into the matter:
In July, Ray Fisher's representatives asked DC Films President Walter Hamada to talk to Mr. Fisher about his concerns during the production of "Justice League." The two had previously spoken when Mr. Hamada asked him to reprise his role as Cyborg in Warner Bros.' upcoming Flash movie, together with other members of the Justice League. In their July conversation, Mr. Fisher recounted disagreements he'd had with the film's creative team regarding his portrayal of Cyborg, and complained that his suggested script revisions were not adopted. Mr. Hamada explained that creative differences are a normal part of the production process, and that a film's writer/director ultimately has to be in charge of these matters. Notably, Mr. Hamada also told Mr. Fisher that he would elevate his concerns to WarnerMedia so they could conduct an investigation. At no time did Mr. Hamada ever "throw anyone under the bus," as Mr. Fisher has falsely claimed, or render any judgments about the "Justice League" production, in which Mr. Hamada had no involvement, since filming occurred before Mr. Hamada was elevated to his current position.
While Mr. Fisher never alleged any actionable misconduct against him, WarnerMedia nonetheless initiated an investigation into the concerns he'd raised about his character's portrayal. Still not satisfied, Mr. Fisher insisted that WarnerMedia hire an independent third party investigator. This investigator has attempted multiple times to meet with Mr. Fisher to discuss his concerns but, to date, Mr. Fisher has declined to speak to the investigator. Warner Bros. remains committed to accountability and to the well-being of every cast and crew member on each of its productions. It also remains committed to investigating any specific and credible allegation of misconduct, which thus far Mr. Fisher has failed to provide.
Fisher then hit back AGAIN, slamming the studio for trying to "discredit" him:
It's also worth noting that I made it clear to the world on Aug 21st that I would be vetting the investigator to ensure a fair and protected process for all witnesses. @wbpictures has escalated this to an entirely different level, but I'm ready to meet the challenge.

A>E

2/2 pic.twitter.com/OcOmcVZtub

— Ray Fisher (@ray8fisher) September 5, 2020
This one's starting to get rather messy, with THR also noting that matters are complicated by the fact that Fisher is currently in negotiations to return as Cyborg in the Ezra Miller-headlined The Flash. Whether current events will put an end to that, we shall have to wait and see.
What do you make of the situation? Let us know your thoughts on our social channels @FlickeringMyth…
In Justice League, fueled by his restored faith in humanity and inspired by Superman's selfless act, Bruce Wayne enlists the help of his newfound ally, Diana Prince, to face an even greater enemy. Together, Batman and Wonder Woman work quickly to find and recruit a team of metahumans to stand against this newly awakened threat. But despite the formation of this unprecedented league of heroes—Batman, Wonder Woman, Aquaman, Cyborg and The Flash—it may already be too late to save the planet from an assault of catastrophic proportions. 
Justice League is directed by Zack Snyder and features Henry Cavill as Superman, Ben Affleck as Batman, Gal Gadot as Wonder Woman, Ray Fisher as Cyborg, Jason Momoa as Aquaman, Ezra Miller as The Flash, Amy Adams as Lois Lane, Jeremy Irons as Alfred Pennyworth, Diane Lane as Martha Kent, Jesse Eisenberg as Lex Luthor, Connie Nielsen as Queen Hippolyta and Robin Wright as General Antiope, J.K. Simmons as Commissioner Gordon, Amber Heard as Mera, Ciaran Hinds as Steppenwolf and Ray Porter as Darkseid.