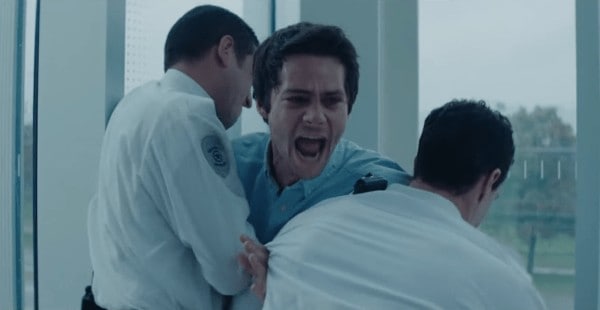 eOne Films has released a trailer for writer-director Christopher MacBride's upcoming thriller The Education of Fredrick Fitzell which stars Dylan O'Brien (The Maze Runner) as a man who find his past, present and future intertwining as he tries to unravel the truth behind the mysterious disappearance of a friend from his youth; watch it here…
With a corporate job, a steady relationship, and a sick mother, Fred's chance encounter with a man from his youth leads to frightening memories. Little by little, he unravels a mystery that has been hidden for years about a missing girl, a drug called Mercury, and a terrifying creature who has accompanied him every step of the way. Past, present and future intertwine, and Fred begins to explore all the possible lives he could lead. Which one will he choose?
The Education of Fredrick Fitzell features a cast that includes Dylan O'Brien, Hannah Gross, Emory Cohen, Keir Gilchrist, and Maika Monroe.