With a little over three weeks to go until its release, a trailer, poster and images have arrived online for the upcoming horror The Retreat. Directed by Bruce Wemple, the film follows Gus, a man fighting for his life as he is tormented by the terrifying Wendigo while backpacking in the Adirondack High Peaks; take a look here…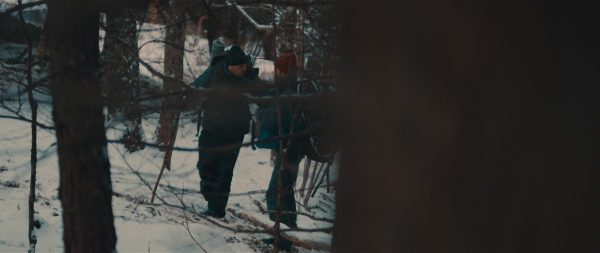 Set in the Adirondack High Peaks of Upstate New York, two best friends. Gus and Adam, set out for a winter backpacking trip. After a horrifying encounter with a monster, Gus finds himself alone and lost. Now, he must now fight for his life while keeping his grip on reality as he's tormented both physically and psychologically by the evil Native American legend, The Wendigo.
The Retreat is set for a DVD and digital release on November 10th and features a cast that includes Grant Schumacher, Dylan Grunn, Rick Montgomery Jr., Chris Cimperman, and Ariella Mastoianni.