Last week, Warner Bros. made a shocking announcement that it is moving its entire 2021 release slate to a simultaneous HBO Max and theatrical release model starting with Wonder Woman 1984. However, it seems like Legendary Entertainment is not in agreement with putting two of their films onto the service.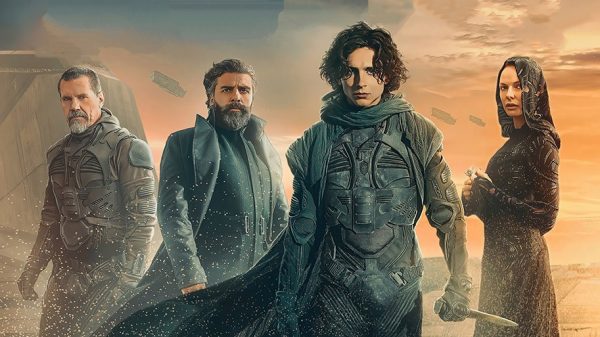 According to Deadline, Legendary Entertainment either has or will send legal letters to Warner Bros. as soon as today to challenge the decision to put the Denis Villeneuve-directed Dune into the HBO Max deal and potentially Godzilla Vs. Kong as well. The outlet is also reporting that Legendary had no advance notice before last week's announcement that both Dune and Godzilla Vs. Kong was a part of the HBO Max plan.
Legendary and its partners have reportedly provided 75% of the $165 million or so net budget of the Denis Villeneuve-directed adaptation of Dune as well as putting up a similar amount of funding on the Godzilla vs. King film so they certainly have the right to challenge Warner Bros. on their decision.
SEE ALSO: Godzilla vs. Kong first look revealed at CCXP Worlds
Although Legendary is going to challenge the decision for the aforementioned titles, the list of films adopting this hybrid release model includes The Little Things, Judas and the Black Messiah, Tom & Jerry, Mortal Kombat, Those Who Wish Me Dead, The Conjuring: The Devil Made Me Do It, In The Heights, Space Jam: A New Legacy, The Suicide Squad, Reminiscence, Malignant, The Many Saints of Newark, King Richard, Cry Macho and The Matrix 4.
What do you think of Legendary Entertainment's decision to challenge Warner Bros. for Dune and Godzilla Vs. Kong? Let us know on Facebook or Twitter @flickeringmyth…