Focus Home Interactive and developer Sumo Digital have released not one, nor two, not even three, but four new narrative trailers for their upcoming multiplayer PvPvE heist game Hood: Outlaws & Legends.  In 2021, gamers on Xbox One/ X/S, Playstation 4 & 5 and PC will be able to travel back to a dark medieval land and gather a team of outlaws to steal from a cruel and oppressive government.  Learn more about the backstories to these characters below.
Robin Hood, a legend and Nottingham's favourite son, is very often overlooked by game developers but he is essentially the ultimate hero, what's not to love about a man and his friends who fight overwhelming odds against a corrupt, oppressive ruler and constantly get the upper hand.  However, thanks to Sumo Digital and Focus Home Interactive players will be able to dive into Robin's world and become the legend.
In Hood: Outlaws & Legends travel to a dark and violent land where a merciless government take what they want from the poor and persecute those who have nothing worth stealing.  It is time for legends to rise up and take a stand against the corruption of the ruling class by hitting them where it hurts….by cutting their purse strings.  Win influence with an oppressed people and compete with rival gangs to find the good loot.  Only the best will escape with the riches.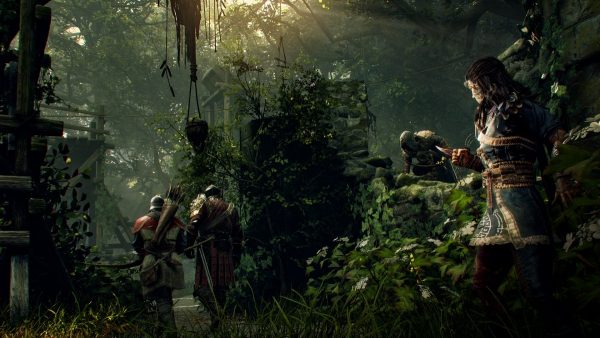 Two teams of 4 will compete to perform the perfect heist and use unique skills and mystical abilities to get past deadly AI guards. Players will be able to use stealth to get to their objective or dominate the medieval surroundings with loud and brutal combat.
Hood: Outlaws & Legends will release in 2021 but in the meantime look out for more information during The Game Awards 2020 on 10th December at 4pm.