With a little over a week to go until The Stand premieres on CBS All Access, twelve character images have been released from the new Stephen King adaptation featuring Mother Abagail (Whoopi Goldberg), Randall Flagg (Alexander Skarsgard), Stu Redman (James Marsden), Frannie Goldsmith (Odessa Young), Lloyd Henreid (Nat Wolff), Harold Lauder (Owen Teague), Larry Underwood (Jovan Adepo), Nadine Cross (Amber Heard),  Nick Andros (Henry Zaga), Rita Blakemoor (Heather Graham), Julie Lawry (Katherine McNamara), and The Rat Woman (Fiona Dourif); take a look here…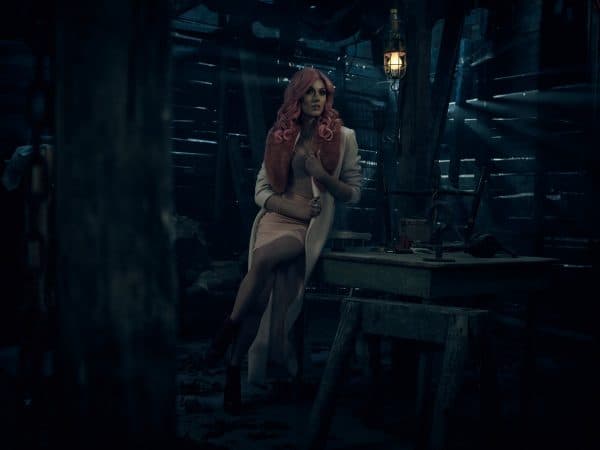 Written by Josh Boone and Ben Cavell, The Stand is King's apocalyptic vision of a world decimated by plague and embroiled in an elemental struggle between good and evil. The fate of mankind rests on the frail shoulders of the 108-year-old Mother Abagail (Whoopi Goldberg) and a handful of survivors. Their worst nightmares are embodied in a man with a lethal smile and unspeakable powers: Randall Flagg, the Dark Man (Alexander Skarsgård).
Featuring in the star-studded cast of The Stand are James Marsden (Westworld) as Stu Redman, Amber Heard (Aquaman) as Nadine Cross, Odessa Young (Assassination Nation) as Frannie Goldsmith, Henry Zaga (13 Reasons Why) as Nick Andros, Jovan Adepo (Overlord) as Larry Underwood, Owen Teague (Black Mirror) as Harold Lauder, Brad William Henke (Orange Is the New Black) as Tom Cullen, Daniel Sunjata (Rescue Me) as Cobb, Whoopi Goldberg (Sister Act) as Mother Abagail, Nat Wolff (The Fault in Our Stars) as Lloyd Henreid, Katherine McNamara (Arrow) as Julie Lawry, Eion Bailey (ER) as Teddy Weizak, Hamish Linklater (Legion) as Dr. Ellis, Greg Kinnear (House of Cards) as Glen Bateman, Heather Graham (Angie Tribeca) as Rita Blakemoor, Fiona Dourif (The Blacklist) as The Rat Woman, Ezra Miller (Justice League) as Trashcan Man and Alexander Skarsgard (Big Little Lies) as Randall Flagg.
The Stand is set to premiere on December 17th on CBS All Access.