Netflix has released the official trailer for Transformers War for Cybertron Trilogy – Earthrise, the second season of the latest Transformers show. Picking up where Siege left off, the battle between the Autobots and Decepticons continue with many new faces, some of which are surprisingly familiar. Watch the trailer below…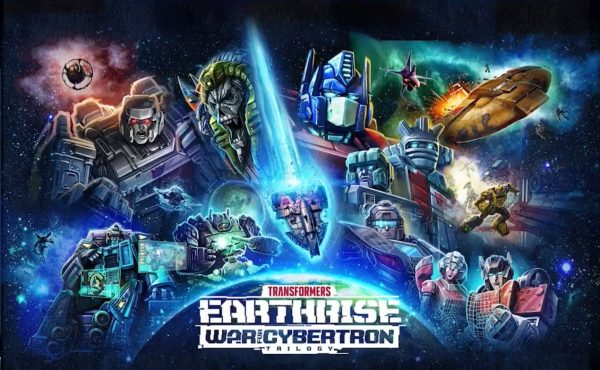 Transformers War for Cybertron Trilogy is produced by Red vs Blue's Rooster Teeth with animation studio Polygon Pictures. F.J. DeSanto serves as showrunner and writes alongside George Kristic, Gavin Hignight and Brandon Easton.
The voice cast includes Jake Foushee (Optimus Prime), Jason Marnocha (Megatron), Linsay Rousseau (Elita-1), Joe Zieja (Bumblebee), Frank Todaro (Starscream), Rafael Goldstein (Ratchet), Keith Silverstein (Jetfire), Todd Haberkorn (Shockwave, Red Alert), Edward Bosco (Ultra Magnus, Soundwave), Bill Rogers (Wheeljack), Sophia Isabella (Arcee), Brook Chalmers (Impactor), Shawn Hawkins (Mirage), Kaiser Johnson (Ironhide), Miles Luna (Teletraan I, Cliffjumper), and Mark Whitten (Sideswipe, Skywarp).
With the Allspark gone, Megatron is forced to confront the harsh reality that his Decepticons are trapped on a dying Cybertron. Meanwhile, lost in the darkest reaches of space, Optimus Prime and his team embark on a desperate mission, unexpectedly running into … the spacefaring Mercenaries.
Transformers War for Cybertron Trilogy – Earthrise will premiere December 30 on Netflix.
Ricky Church – Follow me on Twitter for more movie news and nerd talk.