Wild Indian, 2021.
Written and directed by Lyle Mitchell Corbine Jr.
Starring Michael Greyeyes, Chaske Spencer, Jesse Eisenberg, Kate Bosworth, Phoenix Wilson, and Julian Gopal.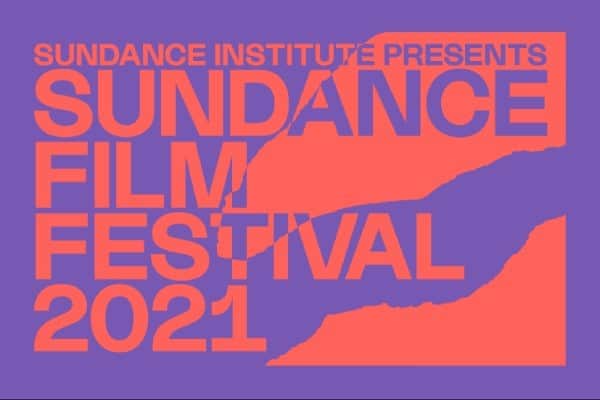 SYNOPSIS:
Two men learn to confront a traumatic secret they share involving the savage murder of a schoolmate.
If the joy of film festivals often lies in witnessing the emergence of little-known filmmakers on a grand stage, many are sure to leave Sundance 2021 buzzing about Lyle Mitchell Corbine Jr. and his feature debut Wild Indian.
Painting with an epic, centuries-spanning canvas inside an impressively tight 90 minutes, Corbine Jr.'s uncommonly disciplined debut considers the familial, cultural, and communal ghosts plaguing two Indigenous men, in turn delivering a thriller harbouring a strange, haunting power.
Primarily set across two time periods, the story begins in 1988 Wisconsin, centered on Indigenous first cousins Makwa (Phoenix Wilson) and Teddo (Julian Gopal). Makwa is subject to abuse both at school and home, pummelled by classmates and his own abusive father alike, breeding a simmering contempt for his own station in life – his own position as an Anishinaabe boy, even.
This culminates in a shocking end-of-first-act incident where Makwa shoots dead another boy living on his reservation, before convincing Teddo – to whose father the offending gun belongs – to help him bury the body.
At this point the action shifts to 2019. Makwa (Michael Greyeyes) now lives in California and goes by the name Michael Peterson, having effectively abandoned his old life, community, and culture in Wisconsin. He plays golf on the weekends, works a typical office job, has an attractive causasian wife, Greta (Kate Bosworth), and a son with another child on the way.
From the initially innocuous moment that Michael talks to a colleague, Jerry (Jesse Eisenberg, in a surprising three-scene cameo), about expressing a desire to cut his plaited hair, Michael's resentment of his heritage becomes painfully clear.
In one memorable scene later, he outwardly derides himself and his people as the descendants of cowards, insisting that "everyone worthwhile died fighting." This circles neatly back to the film's brief opening scene, which takes place "some time ago" and depicts what's implied to be one of Michael's ancestors – also played by Greyeyes – due to suffer an inglorious death from smallpox.
When we catch up with Teddo (Chaske Spencer), he's being released from a stint in prison and touts a variety of tattoos – including one on his neck denoting his Objibwe status – suggesting he hasn't so easily let go of his roots. Teddo returns home to live with his sister and her son, but struggles to find gainful employment beyond the most menial, back-of-house labour. As much as Teddo clearly relishes the opportunity to connect with his nephew, it's also obvious that the events of three decades prior are ticking over in his mind, prompting him to confront his past.
The dramatic irony central to Wild Indian is of the killer living prosperously – by any typical, western definition of success, at least – while his former unwitting aide lives a life defined by self-annihilation. It isn't a spoiler to say that circumstances soon set the two on a collision course in the present, one which sees the director subvert audience expectations with the bold confidence of a filmmaker many years his senior.
And while some of the narrative turns certainly surprise, they all feel entirely in the service of Corbine Jr.'s study of identity and masculinity, while a quiet, slow-building unease is sustained by the outstanding performances from the two leads. As Michael, Greyeyes is effortlessly menacing, his penchant for violence and intimidation belying a deep-seated insecurity with his own place in the world. Equally brilliant is Spencer's Teddo, carrying an enormous weight of guilt on his back and literal decades of regret, a wealth of anguish splashed across his tattooed face.
If there are some elements sure to raise eyebrows – a jarring scene in which a priest verbalises the film's central themes a little too blatantly, and an elliptical ending that might be too slight for its own good – there's nevertheless a substantial pull to the dense tableau the filmmaker and cast have crafted here.
Corbine Jr.'s strong formal control, accentuated by Eli Born's full-bodied cinematography and a Gavin Brivik score filled with taut, sweeping strings, ensures every corner of his picture is as handsome as it is robust.
Wild Indian is a ruthlessly efficient, stripped-down neo-noir and potent expression of cultural, generational trauma, immediately announcing writer-director Lyle Mitchell Corbine Jr. as a talent to watch.
Flickering Myth Rating – Film: ★ ★ ★ ★ / Movie: ★ ★ ★ ★
Shaun Munro – Follow me on Twitter for more film rambling.