Paramount Pictures has become the latest studio to reschedule their upcoming slate of theatrical releases in 2021 by delaying John Krasinski's A Quiet Place Part II by five months.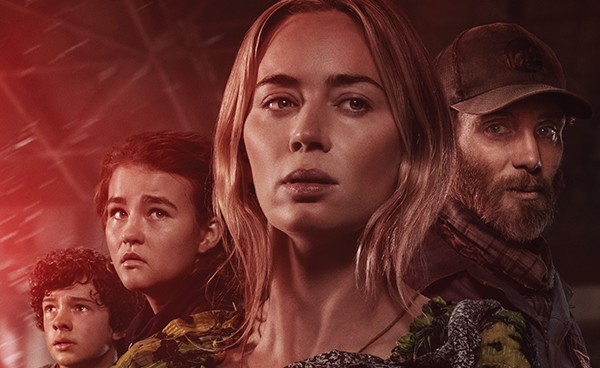 A Quiet Place Part II, the highly-anticipated sequel to the surprise 2018 horror hit A Quiet Place, will now release on September 17, 2021, instead of its intended April 2021 date. This isn't the first time the film has been delayed as it was originally scheduled to release on March 18th 2020 before being pushed back to September 2020 due to the ongoing global health crisis until it was later pencilled in for the aforementioned April 2021 release.
Although A Quiet Place Part II has been delayed, the studio has already previously announced that A Quiet Place spinoff is currently in the works with Jeff Nichols (Midnight Special) set to write the script and direct the upcoming film with John Krasinski returning as producer. While there are no specifics on the plot or potential casting, it is being reported that the third movie's storyline is "based on an original idea by John Krasinski."
SEE ALSO: The Top 10 Horror Movies We're Waiting To See In 2021
Following the deadly events at home, the Abbott family (Emily Blunt, Millicent Simmonds, Noah Jupe) must now face the terrors of the outside world as they continue their fight for survival in silence. Forced to venture into the unknown, they quickly realize that the creatures that hunt by sound are not the only threats that lurk beyond the sand path.
A Quiet Place Part II features returning cast members Emily Blunt, Millicent Simmonds, Noah Jupe and John Krasinski alongside Cillian Murphy (Peaky Blinders) and Djimon Hounsou (Captain Marvel).