After more than three years of 'what might have been', fans will soon get to see Zack Snyder's original vision for Justice League playing out as HBO Max releases the 'Snyder Cut' of the troubled DC blockbuster.
Warner Bros. has pumped around $70 million into additional photography and post-production work, allowing Snyder to put the finishing touches to a movie he was forced to depart in tragic circumstances, with Joss Whedon subsequently coming in to rework the film ahead of its disappointing theatrical release in 2017.
As we know, Snyder planned Justice League as the opening act of an epic two-part story, and with Warner investing so heavily in completing the Snyder Cut, there's been a lot of speculation as to whether this could lead to a reunion between the filmmaker and cast for a true-ending to his DC story with Justice League Part Two.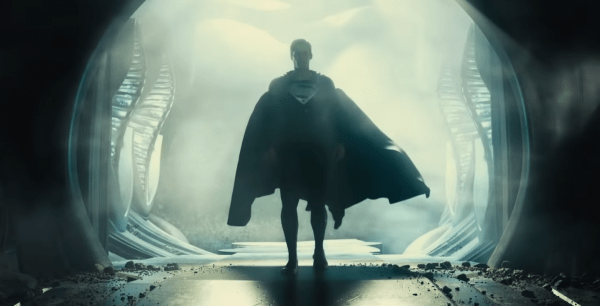 However, it seems that isn't in the pipeline for DC Films, as in The New York Times' recent piece on studio chief Walter Hamada, it is revealed that Snyder's Justice League isn't part of "the new DC Films blueprint", and that The Snyder Cut is being viewed by WB executives as "as a storytelling cul-de-sac — a street that leads nowhere."
SEE ALSO: Justice League's Connie Nielsen asked for cut Amazon stunt scene to be restored by Zack Snyder
Based on those comments, it seems the best that Snyder fans can wish for at this point is that we don't end up with an Avengers: Infinity War-style cliffhanger ending when Zack Snyder's Justice League hits in March. However, the filmmaker has revealed recently that he's been chatting informally with DC Comics publisher Jim Lee about potentially wrapping up his story in comic book form, so perhaps The Snyder Cut won't be out last foray into the filmmaker's DC world.
In Justice League, fueled by his restored faith in humanity and inspired by Superman's selfless act, Bruce Wayne enlists the help of his newfound ally, Diana Prince, to face an even greater enemy. Together, Batman and Wonder Woman work quickly to find and recruit a team of metahumans to stand against this newly awakened threat. But despite the formation of this unprecedented league of heroes-Batman, Wonder Woman, Aquaman, Cyborg, and The Flash-it may already be too late to save the planet from an assault of catastrophic proportions. 
Justice League is directed by Zack Snyder and features Henry Cavill as Superman, Ben Affleck as Batman, Gal Gadot as Wonder Woman, Ray Fisher as Cyborg, Jason Momoa as Aquaman, Ezra Miller as The Flash, Amy Adams as Lois Lane, Jeremy Irons as Alfred Pennyworth, Diane Lane as Martha Kent, Jesse Eisenberg as Lex Luthor, Connie Nielsen as Queen Hippolyta, Robin Wright as General Antiope, J.K. Simmons as Commissioner Gordon, Amber Heard as Mera, Ciaran Hinds as Steppenwolf, Joe Manganiello as Deathstroke, Jared Leto as The Joker and Ray Porter as Darkseid.