Warner Bros.' parent company WarnerMedia may have pumped anywhere up to $70 million into completing The Snyder Cut of Justice League ahead of its premiere on HBO Max next month, but that doesn't mean that the studio has backtracked on its decision to move the DC Extended Universe away from Zack Snyder's vision.
Last month it was reported that the studio views Zack Snyder's Justice League as "a storytelling cul-de-sac — a street that leads nowhere" and now Snyder has seemingly confirmed that position during an interview with I Minutemen.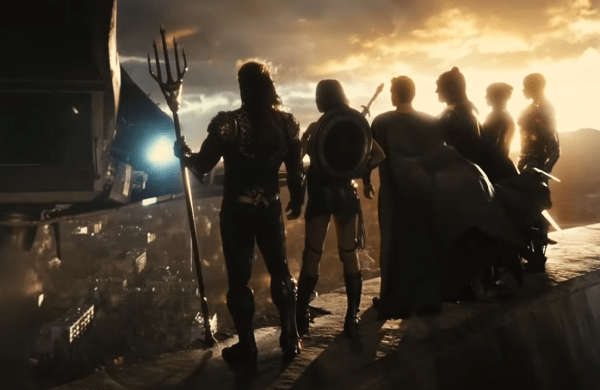 "The reality is, as far as I know, there's no interest and/or appetite to do more of these movies from Warner Bros., with me, anyway," said Snyder. "But I didn't think making this, finishing this film correctly would ever happen. But I did do my best to — as far as the creation of the Justice League, those different personalities being brought together — that idea, that's what this movie is about."
Snyder has previously talked about continuing his story in comic book form, but at this point let's just hope fans are given a satisfying conclusion to Snyder's DC trilogy alongside Man of Steel and Batman v Superman: Dawn of Justice.
In ZACK SNYDER'S JUSTICE LEAGUE, determined to ensure Superman's (Henry Cavill) ultimate sacrifice was not in vain, Bruce Wayne (Ben Affleck) aligns forces with Diana Prince (Gal Gadot) with plans to recruit a team of metahumans to protect the world from an approaching threat of catastrophic proportions. The task proves more difficult than Bruce imagined, as each of the recruits must face the demons of their own pasts to transcend that which has held them back, allowing them to come together, finally forming an unprecedented league of heroes. Now united, Batman (Affleck), Wonder Woman (Gadot), Aquaman (Jason Momoa), Cyborg (Ray Fisher), and The Flash (Ezra Miller) may be too late to save the planet from Steppenwolf, DeSaad, and Darkseid, and their dreadful intentions.
Zack Snyder's Justice League is directed by Zack Snyder and features Henry Cavill as Superman, Ben Affleck as Batman, Gal Gadot as Wonder Woman, Ray Fisher as Cyborg, Jason Momoa as Aquaman, Ezra Miller as The Flash, Amy Adams as Lois Lane, Jeremy Irons as Alfred Pennyworth, Diane Lane as Martha Kent, Jesse Eisenberg as Lex Luthor, Connie Nielsen as Queen Hippolyta, Robin Wright as General Antiope, J.K. Simmons as Commissioner Gordon, Amber Heard as Mera, Ciaran Hinds as Steppenwolf, Joe Manganiello as Deathstroke, Jared Leto as The Joker and Ray Porter as Darkseid.