We're a month and a day out from the premiere of Zack Snyder's Justice League on HBO Max, but for those outside of the streamer's reach (i.e. virtually everyone outside of the United States), it remains a mystery when – and even if – we'll get to sit down and enjoy the long-awaited Snyder Cut of the troubled DC blockbuster.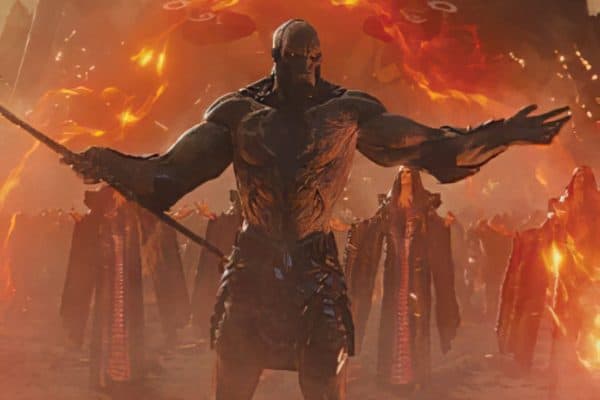 The UK version of the newly released trailer (and accompanying press release) merely stated "Coming Soon", and with HBO Max not scheduled to begin its international rollout until later this year, there's been absolutely no word yet as to international release plans – something that Snyder admits is "not amazing" on the studio's part.
"Yeah, there has been, you know, not amazing work done with the distribution of the movie," the director tells SnyderCutBR. "I don't know why that is, I honestly couldn't put my finger on it. I don't want to make it seem like there's some sort of conspiracy out there… I think part of the problem is no one saw the movie coming. I think that the normal window or the normal way people in Hollywood distribute movies is they understand when the movie gets made that it's going to have to be distributed. Normally, they have like a two-year window to figure that all out. The problem is this happened in six months and came to life. It's caught everyone off guard."
SEE ALSO: Zack Snyder says Warner Bros. has "no interest and/or appetite" in a Justice League follow-up
A similar thing happened with December's Wonder Woman 1984, with WarnerMedia dropping the Gal Gadot-led sequel simultaneously on HBO Max and in theaters in the U.S., but having zero back-up plan for those countries where cinemas remain closed. WW1984 eventually received a PVOD release here in the UK around a month after its theatrical date, and so we expect that Zack Snyder's Justice League will likely follow suit. We've reached out to WB UK , and will update if we receive any response with regards to international plans.
In ZACK SNYDER'S JUSTICE LEAGUE, determined to ensure Superman's (Henry Cavill) ultimate sacrifice was not in vain, Bruce Wayne (Ben Affleck) aligns forces with Diana Prince (Gal Gadot) with plans to recruit a team of metahumans to protect the world from an approaching threat of catastrophic proportions. The task proves more difficult than Bruce imagined, as each of the recruits must face the demons of their own pasts to transcend that which has held them back, allowing them to come together, finally forming an unprecedented league of heroes. Now united, Batman (Affleck), Wonder Woman (Gadot), Aquaman (Jason Momoa), Cyborg (Ray Fisher), and The Flash (Ezra Miller) may be too late to save the planet from Steppenwolf, DeSaad, and Darkseid, and their dreadful intentions.
Zack Snyder's Justice League is directed by Zack Snyder and features Henry Cavill as Superman, Ben Affleck as Batman, Gal Gadot as Wonder Woman, Ray Fisher as Cyborg, Jason Momoa as Aquaman, Ezra Miller as The Flash, Amy Adams as Lois Lane, Jeremy Irons as Alfred Pennyworth, Diane Lane as Martha Kent, Jesse Eisenberg as Lex Luthor, Connie Nielsen as Queen Hippolyta, Robin Wright as General Antiope, J.K. Simmons as Commissioner Gordon, Amber Heard as Mera, Ciaran Hinds as Steppenwolf, Joe Manganiello as Deathstroke, Jared Leto as The Joker and Ray Porter as Darkseid.