DC Comics has shared a preview of Batman: Urban Legends #1 ahead of its release this Tuesday; check it out here…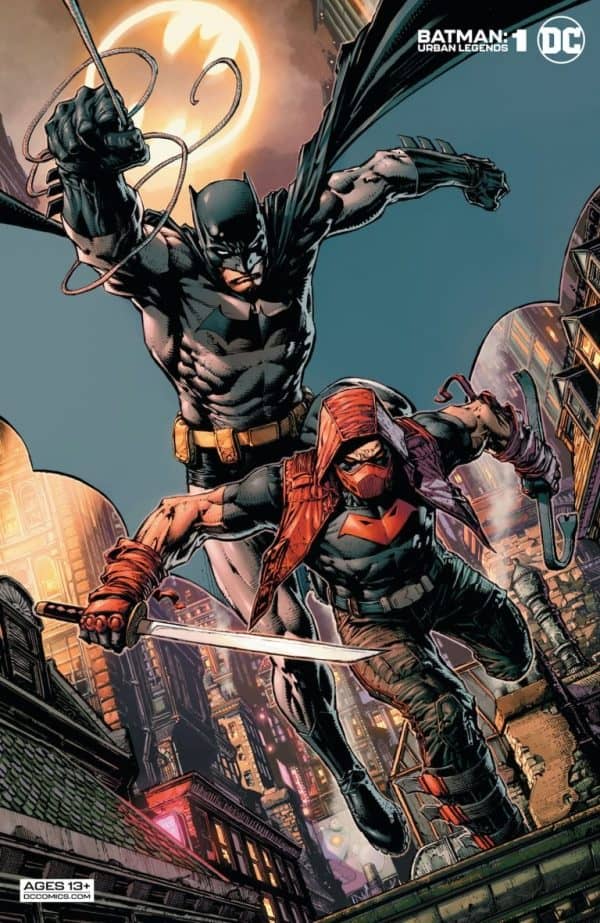 • Writer of the DC Future State "Grifters" story Matthew Rosenberg picks up where he left off, continuing from the pages of Batman #101! Superstar artist Ryan Benjamin joins the team as we learn why Cole Cash is in Gotham in a tale that hints at what Halo might be…and we also get Batman vs. Grifter-round two!
• New Harley Quinn writer Stephanie Phillips and DC Future State: The Next Batman artist Laura Braga join forces for a Harley tale set just before the launch of her new series. Harley's determined to sort out her history with Poison Ivy-but first, she'll have to find her!
• Coming off the DC Future State "Outsiders" tale, writer Brandon Thomas begins a three-part saga reuniting Black Lightning, Katana, and Metamorpho. But this reunion quickly turns into a confrontation with a figure from Katana's past, in a story drawn by fan-favorite artist Max Dunbar (Champions, Dungeons and Dragons, Judge Dredd)!
Batman: Urban Legends #1 goes on sale on March 9th.