Red Stewart with five reasons why you may want keep your expectations down for the Snyder Cut…
In February, the trailer for Zack Snyder's Justice League dropped, and it was a tremendous success. Not only was it trending on many social media platforms, but it was even ranking high on Google's search patterns! Director's Cuts are a dime a dozen, so for this to garner the attention it got is amazing.
The journey of the so-called "Snyder Cut" is admittedly remarkable, but we can't help but feel that it will end in disappointment. There are a lot of factors that make a movie successful, and there are just too many things going against Snyder's film for us to call it a homerun.
We hope we're wrong, but don't expect to be. Here are our five reasons why we believe the Snyder Cut will ultimately disappoint fans and audiences.
#5) Zack's Polarizing Nature
Zack Snyder is one of the few directors we can label as polarizing. While there are plenty of in-betweeners, the majority of audiences find themselves either loving or hating his works.
That has extended to his three superhero outings Watchmen, Man of Steel, and Batman v Superman. Snyder prefers to deconstruct these heroes, and that realism grants them a mythic aura at the expense of their inspiring nature.
While the theatrical version of Justice League got mixed reviews, we fully expect his own take to be as varied in response. And while his ardent fan base will be on his side, the question is, will general audiences?
#4) Too many characters
Justice league had the arduous task of building off of the events of BvS and introducing numerous new characters. Obviously there was the rest of the team, but you also had the villain Steppenwolf, as well as side characters like Mera and Silas Stone.
The two hour mandate ruined everyone's character development, there's no question about that. But even with two extra hours to tell his story, Snyder has his work cut out for him. And none of this is taking into account the newbies that have been added to the cast! You've got Iris West, Desaad, Joker, Vulko, Deathstroke, and of course Darkseid.
Now, not all of them will be given a personal journey, but we expect their limited screen time to be disappointing all the same.
#3) Overhyped
There's a theory in the video game industry that the real reason Valve doesn't make Half-Life 3 is because they know it'll never live up to the hype. In a way, the same could be said for the Snyder Cut. This is a film that was created by a literal movement four years in the making. While advocacy for director's edits have existed, that kind of rapid momentum and mobilization is simply unheard of.
The reality is people have had four years to come up with all sorts of crazy theories, ideas, and rumors regarding the narrative potential of the Snyder Cut. And we just don't expect it to meet anyone's unrealistic bar.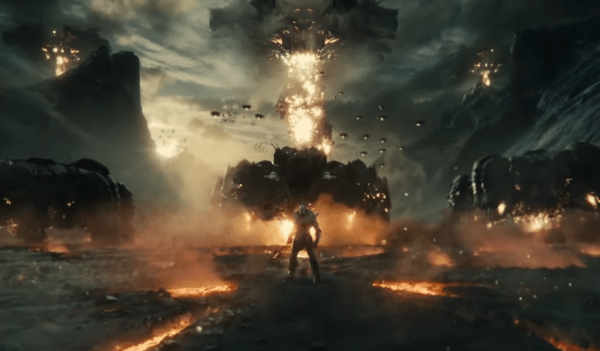 #2) Too long
Zack always intended for his Justice League to be a long movie, theorizing that he would have had to split it into two two hour parts to satisfy WB's mandate before he ultimately dropped out.
The Snyder Cut has been confirmed to be a whopping 240 minutes without commercials. And while his acolytes have expressed nothing but enthusiasm, we can't help but wonder if this is wise. Classics like Lawrence of Arabia, Dances with Wolves, and Seven Samurai have all approached that length, but it's rare to see that in the superhero world. Snyder's own Ultimate Cut of Watchmen comes close, but most, including Snyder, agree that the Black Freighter additions were unnecessary.
Can you keep people interested for that long? It doesn't matter who or what you're showing on-screen: if it isn't engaging, people won't stay. And considering streaming services are reliant on that metric for success, we are curious whether the four hours will cause some people to tune out.
#1) Reshoots and Sequel Hopes
Joss Whedon's reshoots were notorious in the theatrical version of Justice League. They were criticized for being out-of-place, tonally inconsistent, and visually ugly. However, Snyder himself was given the opportunity to do his own additional photography, getting Jared Leto, Ben Affleck, and Harry Lennix amongst others to reprise their DCEU roles.
But why? Snyder had more than enough material at his disposal to not need extra footage. The only logical answer is he wanted to set-up stuff for potential sequels. The dystopian Knightmare scene has flooded the Internet since the days of BvS, and it's confirmed Snyder had plans for an entire universe that included such characters as Martian Manhunter and Green Lantern.
If he's doing all this to set up sequels before the Snyder Cut has even achieved any degree of success, he's not only naïve, but preparing his fanbase for an outcome that will potentially never arise – i.e. one that will be disappointing.
What are your thoughts? Do you think Zack Snyder's Justice League will live up to the hype? Let us know on our social channels @Flickering Myth…
Red Stewart