Guy Ritchie's The Covenant, 2023.
Directed by Guy Ritchie.
Starring Jake Gyllenhaal, Dar Salim, Antony Starr, Alexander Ludwig, Emily Beecham, Jason Wong, Bobby Schofield, Sean Sagar, Reza Diako, Abbas Fasaei, Swen Temmel, Rhys Yates, Ash Goldeh, Christian Ochoa Lavernia, Marcel Zadé, Hadi Khanjanpour, Gary Anthony Stennette, Fariba Sheikhan, Damon Zolfaghari, Javier Ramos, Kawa Mawlayee, Altamasch Noor, Javid Hakim, Sina Parvaneh, Mo Ahmadi, Cyrus Khodaveisi, and Paeman Arianfar.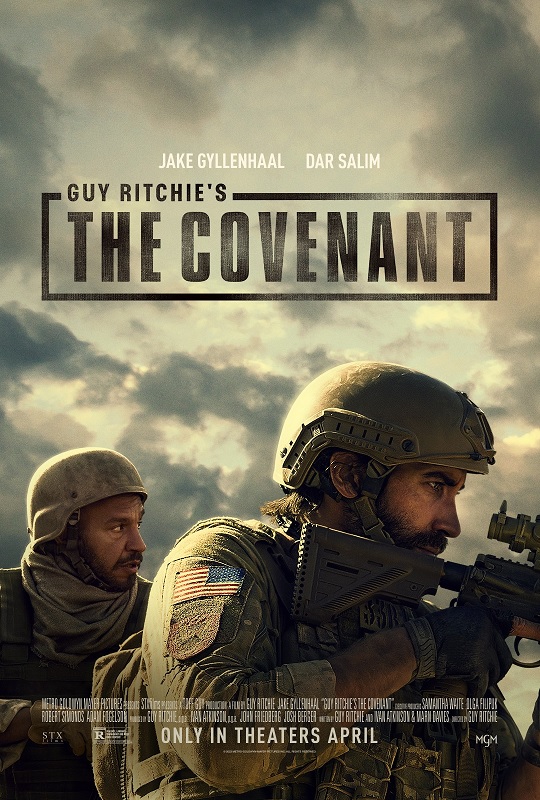 SYNOPSIS:
After an ambush, Afghan interpreter Ahmed goes to Herculean lengths to save US Army Sergeant John Kinley's life. When Kinley learns that Ahmed and his family were not given safe passage to America as promised, he must repay his debt by returning to the war zone to retrieve them before the Taliban hunts them down.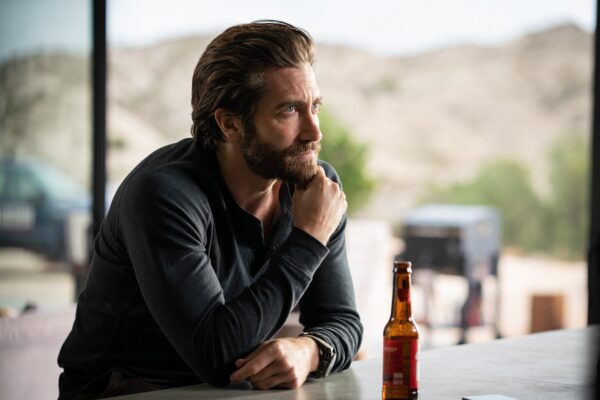 In many ways, Guy Ritchie's The Covenant is one of his best films, unlike anything the director has ever made. Take most of his familiar trademarks (violently crass humor, hyperactive editing, style over substance); they are either nonexistent here or pared down/executed with enough restraint to fit inside a heavy military drama that has less to do with American jingoism and more to do with courage, honor, and repaying debts to those that make sacrifices serving alongside one another. Not to mention, much of the story centers on the heroic efforts of an Afghan interpreter, depicted with appropriate maximalism and awe-inspiring fortitude.
Guy Ritchie is interested in the bonds between U.S. Army personnel and the interpreters that find themselves joining the ranks. Those reasons could be anything from money, to a hatred for the Taliban, to earning an American visa, or something more complicated and grounded in revenge, such as the Taliban killing their family. Granted, the screenplay from Ivan Atkinson, Marn Davies, and Guy Ritchie himself doesn't dig too deep into these complex dynamics, but there is still an appreciation that the filmmakers have found a somewhat refreshing angle to explore this war.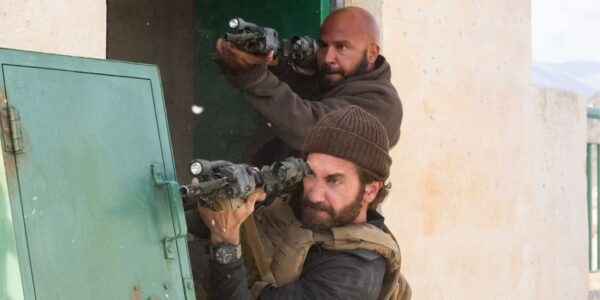 Following the unfortunate death of Sergeant John McKinley's (Jake Gyllenhaal) interpreter in an explosion, there's a new opening for the position, paving the way for Ahmed (Dar Salim) to join the squad. Curiously enough, the entire squad is introduced with pop-up graphics detailing the name and nickname of each soldier, causing one to prepare for the usual Guy Ritchie juvenile character banter. One also fears that, given he is co-writing for soldiers, banter might truly go off the rails here. However, it's quite grounded and gives the impression of a believable brotherhood looking out for and joking around with one another without spending too much time on goofy antics. This time around, Guy Ritchie is here to tell a damn good story.
Naturally, the goal is to use these interpreters to investigate the whereabouts of explosive devices, which Ahmed proves useful at, although he insists another Afghan squad member is leading them into an ambush. Nevertheless, the explosives are found, but the situation quickly goes haywire, racking up a body count on both sides. Essentially, John and Ahmed take turns looking out for one another, involved in a sustained stretch of tense action (heightened by an adrenaline-pumping score from Christopher Benstead) ranging from shootouts to stealthy knife skills to vehicular chases (complete with first-rate production design and some breathtaking aerial shots courtesy of cinematographer Ed Wild, capturing beauty underneath this never-ending turmoil).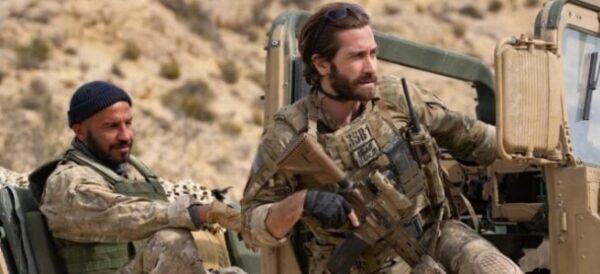 Now, it's not necessarily surprising that Guy Ritchie once again excels at crafting action, but there are also some artsy shots here that will linger in one's mind, such as the audio drowning out as a Taliban soldier strikes the butt of a rifle into John's forehead, while two other soldiers are already restraining, sticking with the shot as a small trail of blood materializes and drips down his forehand and nose. Then there is the extended rescue carried out by Ahmed, who further places himself in danger that could have ended badly for him, doing the right thing or not.
The rest of Guy Ritchie's The Covenant concerns the aftermath, showing John McKinley determined to repay that debt in an equally potentially suicidal manner. Admittedly, the storytelling stumbles while conveying his PTSD and building to the final action-packed sequence, but the juxtaposition between these two families and how they get to live (or don't get to live) stands out. There is admiration, respect, survivor's guilt, and a bone-deep urge to do the right thing. Jake Gyllenhaal and Dar Salim are riveting, effectively developing that bond and trading center stage in key electrifying battle scenes, holding this emotionally draining story up in each of their own valiant ways. Perhaps most importantly, Guy Ritchie is sincere about exploring this covenant between soldiers and interpreters.
Flickering Myth Rating – Film: ★ ★ ★ ★ / Movie: ★ ★ ★ ★
Robert Kojder is a member of the Chicago Film Critics Association and the Critics Choice Association. He is also the Flickering Myth Reviews Editor. Check here for new reviews, follow my Twitter or Letterboxd, or email me at MetalGearSolid719@gmail.com