Luke Owen looks back at the court battle between Universal and Nintendo…
"[King Kong] surpasses anything of its type which has gone before it in commercial film-making. The work has many flaws, but they're overcome by the general results. The errors will probably be overlooked… While not believing it, audiences will wonder how it's done. If they wonder they'll talk, and that talk plus the curiosity the advertising should incite ought to draw business all over. Kong mystifies as well as it horrifies, and may open up a new medium for scaring babies via the screen." – Variety's 1933 review of King Kong.
Released in 1933, Merian C. Cooper's King Kong did indeed draw business all over. It's opening at Radio City Music Hall saw every one of its ten shows sold out, with people queuing around the block to see the giant ape on screen. Tickets cost between 35 and 75 cents, and King Kong made just under $90,000 before its official premiere twenty days later at Grauman's Chinese Theater in Hollywood. Released by RKO Pictures, King Kong would spawn a sequel later that year with Son of Kong, and the ape would be licensed out to Japanese studio Toho for King Kong vs. Godzilla in 1962 and King Kong Escapes in 1967, followed by a 1976 remake by Dino De Lautentiis. To this day, King Kong vs. Godzilla is the highest grossing movie in the Godzilla franchise in its home country. However, all of these releases caused some legal concern over who actually owned the rights to the King Kong movie, name and character; something that would rear its head again when video games became popular.
In 1981, Nintendo released Donkey Kong into arcades around North America. Designed by Shigeru Miyamoto, Donkey Kong was originally intended to be a game based around Popeye, but their acquisition of the comic strip fell through and the company used this as an opportunity to create their own characters. Miyamoto replaced Bluto with a giant ape as an ode to Beauty and the Beast as well as King Kong, while replacing Olive Oyl with Lady (later renamed Pauline) and Popeye with Jumpman (later renamed Mario). The game saw players take on the role of Jumpman, as he ascends the various construction sites that Donkey Kong stands atop of, avoiding flying obstacles to finally save Lady. The game was a huge hit, and propelled Nintendo into massive mainstream success. By 1982, Donkey Kong had sold over 60,000 units and earned $180 million.
When Universal Studios decided they wanted to get in on this hot new video game craze, the President of the company Sid Sheinberg was shocked when he discovered Donkey Kong. To him, this was nothing more than a blatant copy of King Kong, a film and character they claimed they owned the rights to. Upon further investigation, they learned about a deal between Nintendo and Coleco to release a version of the game for ColecoVision. Universal had intended to meet with Coleco about possible investment, but instead declared copyright infringement, and said that both Nintendo and Coleco had to stop the marketing and distribution of Donkey Kong in the next 48 hours, and send Universal all the profits made from the game. Colecto struck a deal with Universal instead, offering them 3% of the game's net worth, which the studio agreed to and said they would not sue Coleco if they kept up with their payments.
Nintendo, on the other hand, did not budge.
Universal next targeted Tiger Electronics, who had licensed King Kong to be released as a handheld video game, something that had not been signed off by the studio. They asked Tiger to send them the game for approval, but sent it back when they felt it was too similar to Nintendo's Donkey Kong. Upset, they revoked the license from Tiger, who appealed and challenged them to prove they owned King Kong.
Nintendo still weren't budging, and for similar reasons. Howard Lincoln, Nintendo's attorney, had considered an out-of-court settlement but decided to push Universal on their ownership claims. On May 6th 1982, Lincoln and Coleco met with Universal Studio's vice president of legislative matters Robert Hadl, who again asked for Nintendo to stop the manufacturing of Donkey Kong. Lincoln pointed out that the King Kong name and image had been used on several unlicensed products, which meant that Universal did not own the exclusive rights. Hadl agreed to send over the chain of ownership to prove they did, but weeks passed and nothing was sent. When Lincoln pressed to find out when it would be provided, Universal responded with more demands for royalties. When Nintendo refused, Sheinberg told them, "you'd better start saving money to pay for your attorney's fees, I view litigation as a profit centre."
Lincoln knew Universal didn't have enough to win. Nintendo had this in the bag. So confident was Lincoln that he told Nintendo of America president Minoru Arakawa that this would push the company into "the big time." Universal, on the other hand, thought otherwise and took Nintendo to court, also sending out cease-and-desist letters to companies who had licensed Donkey Kong from Nintendo for their machines, or also face being sued. Almost all of them – including Atari – gave in and paid Universal royalties. The only companies who didn't were Milton Bradley and Ralston Purina, who released a board game and breakfast cereal respectively based on Donkey Kong. In fact, Ralston Purina tried to settle with Universal, but Sheinberg threw them out of his office.
To represent Nintendo, Lincoln brought in John Kirby who had previously won litigation battles for big companies like PepsiCo. They flew out to Japan to interview the key people at Nintendo, including Shigeru Miyamoto and president Hiroshi Yamauchi. With all of their interviews and an ace up their sleeve, Nintendo went into the court room with a lot of confidence.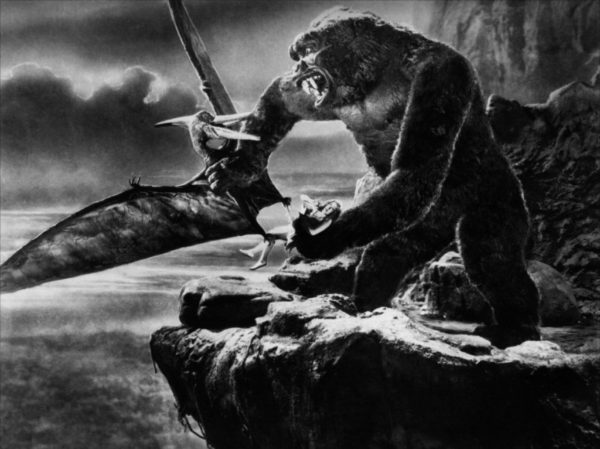 During the court battle, which was overseen by Judge Robert Sweet, Universal's main claim was that gamers would be easily confused between King Kong and Donkey Kong, thinking they were one and the same. They also claimed that the game's plot about Jumpman trying to save Lady from Donkey Kong was a direct copy of King Kong. Nintendo countered by having Market Research Analyst Jerry Momoda play through both Donkey Kong and Donkey Kong Jr. to show the differences between the two properties, as well as presenting depositions from Miyamoto, who confessed that he did originally name his character King Kong but only because the name was used as a generic term in Japan for any large ape.
But the ace up their sleeve, and what won them the case, was that Nintendo proved Universal did not own the exclusive rights to King Kong. Not only did they not own the rights, they knew they didn't own them like they claimed.