PLAY Expo returns to EventCity (Manchester) the weekend of the 14th – 15th October 2017, for its sixth year.  Delivering yearly current-gen, Indie, Retro, Arcade, Board, and Competition Gaming aimed at everyone from the serious gamer to the family taking in the experience of a gaming event for the first time.  This is the yearly gaming event of the North West, with over 25,000 people attending last year, no gamer should miss this.
In celebration of its 20th Anniversary, PLAY Expo Manchester is proud to announce an exclusive Nintendo® 64 Goldeneye™ Panel, where members of the original development team will be appearing live on stage to discuss their experience working on the game and even taking on visitors via multi-player matches at the end of the talk! An unmissable opportunity to peak behind the curtain on what is one of the most beloved games of a generation.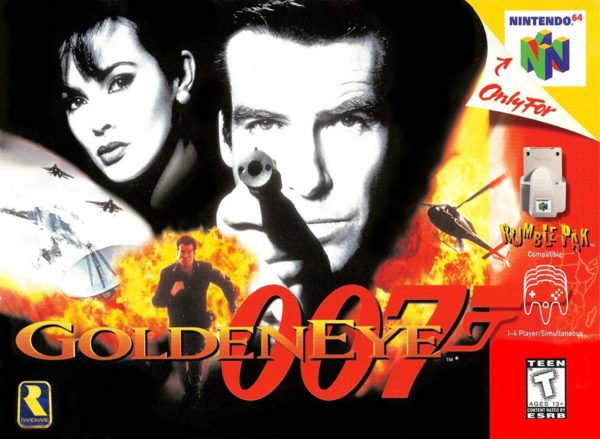 For the first time in the event's history, PLAY Expo Manchester will be playing host to the Play Expo Pinball Battle, the largest pinball showdown in the UK! Streamed live to millions of viewers worldwide, anyone is invited to enter the tournament and big prizes will be on offer for those with impeccable flipper skills! With one of the largest collections of pinball tables across Europe, this is one battle royal not to missed!
If you've got it, flaunt it! Expanding on its hugely popular Cosplay following, PLAY Expo Manchester unveils its first ever Cosplay Village! Bigger than ever, Cosplay fans will be in their element with two dedicated stages full of activity over the weekend. Those wanting to strut their stuff will be greeted by a live 'Cosplay Ballet Performance' taking place on the show floor, competitions, masquerades and live build demonstrations thanks to Poly-Props and Drax Cosplay. Cash prizes will be on offer for the best costumes, and those wanting to better their build can make use of the dedicated Cosplay retail area within the village, selling all manner of props, materials, tools and accessories!
No one does retro better than PLAY Expo Manchester and this year the event promises to level up yet again with the largest collection of retro entertainment anywhere in the UK! Last year's expo delivered 400 machines for visitors to enjoy and this year PLAY Expo Manchester plans a staggering 500 pristine consoles to explore! New this year will be the 'People's Choice' area. Gamers will vote for their favourite classic in the run-up to the event and the winning game will receive its own dedicated spot within the retro zone!
"PLAY Expo Manchester is the flagship show in our year-long series of events and we challenge ourselves every year to better the last. We're confident that this years' will be our best yet, offering a world-class event for gamers of all tastes," said Andy Brown, Director for Replay Events. "We can already see that this year's event will be something very special, but there's so much more that we've yet to announce! We have some superb surprises planned and look forward to sharing more details as we head in to September."
See also: Read our event report on PLAY Expo Manchester 2016 here.
For more information on PLAY Expo Manchester 2017, please visit: www.playexpomanchester.com and follow Replay Events on Facebook, and Twitter.