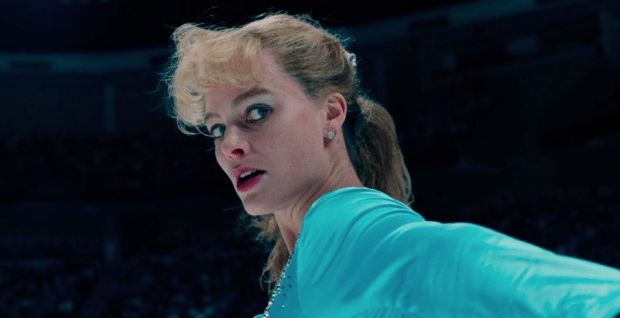 A teaser trailer for I, Tonya, starring Margot Robbie and Sebastian Stan, has been released online. The film is directed by Craig Gillespie and is based on the true story of figure skater Tonya Harding and the assault on her rival Nancy Kerrigan just before the 1994 Winter Olympics. Watch the trailer below…
The film examines Tonya Harding's rise in figure skating and her relationship with ex-husband Jeff Gillooly, played by Stan. She is the only American skater to complete a triple axel jump in competition, but was followed by controversy after Gillooly plotted to harm her teammate Nancy Kerrigan in order to help Harding's standing at the Olympics. Harding was allegedly involved with the plot, but hindered the officials investigation into the matter after the fact and was banned for life from the U.S. Figure Skating Association.
The film also stars Allison Janney as Harding's tough-love mother, Julianne Nicholson as Harding's teacher, Paul Walter Hauser as Harding's 'bodyguard' and Caitlin Carver as Kerrigan.
I, Tonya will be released on December 8th in the U.S. In the meantime, you can check out our review of the film from this year's Toronto International Film Festival here.