Neil Calloway looks at the divide between box office hits and critical acclaim…
Seven. That's the number of Oscar nominations that the top ten films at last year's worldwide box office received. It might not seem like a bad haul, but when you realise they're all technical nominations and four of them are for Star Wars: The Last Jedi, you realise it's pretty lousy. Of course, some of the nominated films haven't had long enough releases to make significant money, but you can't help but notice the disconnect between those films that make money, and those films that get the awards.
Intellectuals like to talk about a culture war, and while they aren't specifically talking about popular culture, there is definitely a huge distinction between those films that get critical acclaim and those that the great mass of public go to watch.
I said "got to watch" because it's important to remember that the public can only see the films that get shown. The vast majority of people don't get sent awards screeners, they don't live near an art house cinema showing the films that all critics rave about. They go to multiplexes and watch what gets shown there, and in a self fulfilling prophecy, they tend to show large budget franchise films, and they are the films that do well at the box office.
I would wager, through no fault of their own, your average cinemagoer wouldn't be able to pick Greta Gerwig out of a line up, and will pass over the five star reviews of Lady Bird and The Shape of Water rather quickly. The public aren't at fault here; critics are. Few people get their first love of cinema watching a Michael Haneke film; it's more likely to be a big, successful movie they saw when they were young. As they see more films their tastes change and they lose touch with what originally sparked their passion, with it they lose touch with the public.
That's the charitable version, of course. If I wanted to be cynical (I always want to be cynical) I'd say that some critics want to distinguish themselves by looking down on blockbuster fare and claiming to like films that aspire to be highbrow.
There are exceptions; inexplicably Avatar is not only the highest grossing film ever, but won loads of awards, including three Oscars. If you can name three characters from it though, I'll buy you a drink.
Franchise films that appear to break the mould – Wonder Woman and Black Panther are recent examples that spring to mind – get critical acclaim, but comic book movies are all but ignored come awards season – Logan's nomination for the Best Adapted Screenplay seems token at best, and I doubt it will win. It's notable that it didn't get any other nods. Another Hugh Jackman movie, The Greatest Showman – derided by critics but loved by audiences – is a prime example of the disconnect.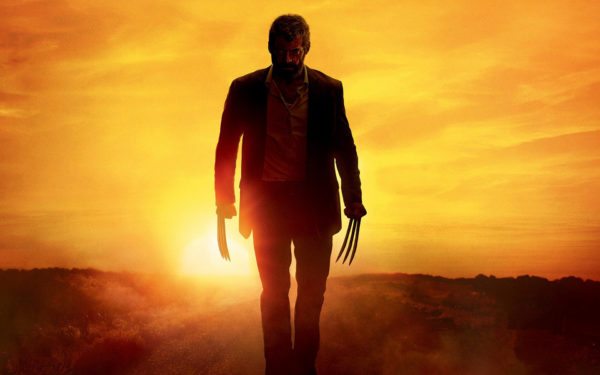 Bridging the gap is possible – people need to see more films – which will probably happen with streaming services a growing market – and critics need to stop pretending to like bad films to make themselves seem intelligent.
Neil Calloway is a pub quiz extraordinaire and Top Gun obsessive. Check back here every Sunday for future instalments.