Marvel Studios kicked off production on Captain Marvel last month, and sure enough within a few hours we had our first spy photos from the set of the superhero blockbuster, giving us a glimpse of Brie Larson in costume as Carol Danvers.
Reaction to the costume was mixed at best; aside from the fact it looked more like a CW superhero show costume than what we've come to expect from a Marvel blockbuster (although it will presumably look at lot better when we see the finished product), the green colour scheme left a lot of fans confused.
Speaking to Vulture, Marvel Studios chief Kevin Feige has weighed in on the costume reveal, as well as confirming the fan theories that the green suit will be a prototype that leads to a more traditional colour scheme:
"If you want to film out in public — and Captain Marvel has a lot of scenes that will be shot on location — it's gonna happen," said Feige. "Everything is filmed [by paparazzi] nowadays, so years ago, we decided, 'If it's gonna happen, let it happen.' Most people are savvy enough to know they're looking at a behind-the-scenes photo, completely out of context. So we don't do things like rush photos. We released some concept art of her with different colours. People online have correctly identified what's going on there."
So there you have it. No need to panic, Captain Marvel fans.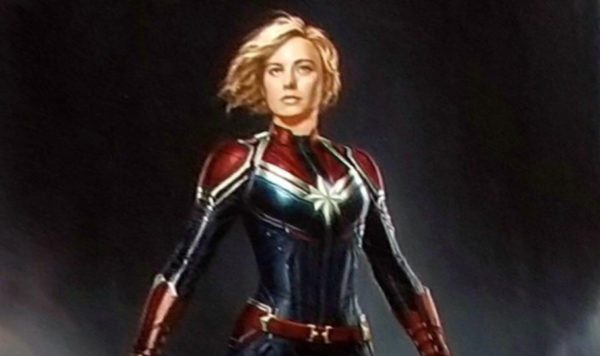 Captain Marvel is set for release on March 6th 2019 and stars Brie Larson as Carol Danvers, Samuel L. Jackson as Nick Fury, Jude Law as Dr. Walter Lawson/Mar-Vell, and Ben Mendelsohn and DeWanda Wise in as-yet-unrevealed roles. Anna Boden and Ryan Fleck (Mississippi Grind) are directing.