Marvel Studios is currently in production on its first female-fronted superhero movie Captain Marvel, and it seems the Brie Larson-headlined solo movie is going to be closer in tone to Guardians of the Galaxy and Thor: Ragnarok rather than Captain America: The Winter Soldier or Black Panther, with screenwriter Geneva Robertson-Dworet has described it as "an action-comedy".
"Captain Marvel has a very funny voice, and it's more of an action-comedy," Robertson-Dworet tells EW. "I love funny female characters, so as Tomb Raider got more serious, I got even more committed to the idea of Captain Marvel being hilarious. That's not just me inventing that. Carol Danvers is one of the funniest comic book characters. She's so sassy, she's such a smartass, she won't take shit from anyone, and the comic books do an amazing job at capturing that voice, and it was important that the entire Captain Marvel creative team [kept that]."
SEE ALSO: Kevin Feige on Captain Marvel set photos and Carol Danvers' green costume
Robertson-Dworet took over scripting duties on Captain Marvel rewriting the original draft from Meg LeFauve (Inside Out) and Nicole Perlman (Guardians of the Galaxy). She has also worked on another upcoming superhero project in Sony's Spider-Man spinoff Silver & Black, which was recently put on hold indefinitely.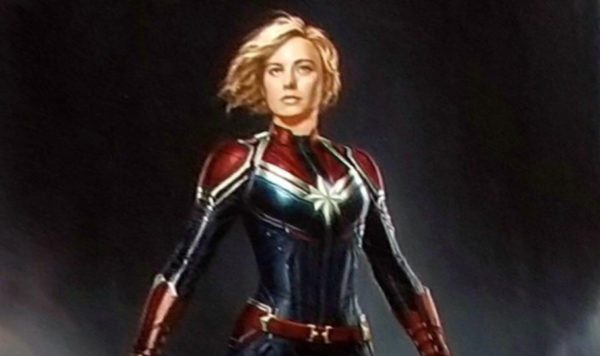 Captain Marvel is set for release on March 6th 2019, with Anna Boden and Ryan Fleck (Mississippi Grind) directing a cast that includes Brie Larson as Carol Danvers, Samuel L. Jackson as Nick Fury, Jude Law as Dr. Walter Lawson/Mar-Vell, Gemma Chan as Minn-Erva, and Ben Mendelsohn and DeWanda Wise in as-yet-unrevealed roles.