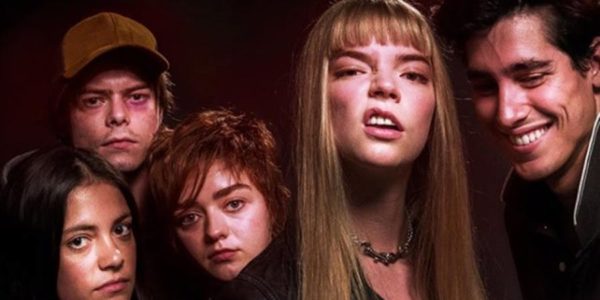 20th Century Fox announced back in January that they would be delaying the release of The New Mutants. The reason? The studio wanted to do "significant reshoots", and also add a few more characters into the fray. Fans were certainly bummed out, and even the cast chimed in over the past few months expressing both understanding, and disappointment. Now, we have word of even more delays.  The film was originally pushed back to February 2019 (from April 2018), but is now delayed all the way to August of next year.
So, in the words of Jerry Seinfeld: What's the deal? Should we be worried? According to comicbook.com, Fox could be planning on reshooting nearly HALF OF THE MOVIE. This seems to stem from the studio's desire to make a 'scarier' film, which ultimately prompted the decision to 'overhaul' it. This has apparently led to "creative differences" between the studio and Josh Boone, who delivered a cut of the film that he was satisfied with.
Now, this brings about an interesting idea. When The New Mutants trailer dropped months back, there was a lot of excitement about how horror-driven the film looked. From that trailer alone, fans began to dub it the world's first horror comic book film. However, what if the trailer was misleading? What if Fox saw the reactions of fans, realized the film wasn't that scary, and got cold feet? It's obviously great to wait to release a film until it feels ready, but we also know what studio meddling can do to a film. All one needs to do is look at Justice League as a prime example.
Regardless. The New Mutants continues to look amazing, and let's just hope that the changes made are for the better.
X-Men: The New Mutants is directed by Josh Boone (The Fault in Our Stars), and features a cast includes Maisie Williams (Game of Thrones) as Rahne Sinclair/Wolfsbane, Anya Taylor-Joy (The Witch) as Illyana Rasputin/Magik, Charlie Heaton (Stranger Things) as Sam Guthrie/Cannonball, Henry Zaga (13 Reasons Why) as Roberto da Costa/Sunspot, Blu Hunt (The Originals) as Danielle Moonstar/Mirage and Alice Braga (Queen of the South) as Dr. Cecilia Reyes.
… You can find Jordan on Twitter, and Facebook.