Last month it was reported that David Gordon Green and Danny McBride's Halloween hosted a test screening, where the film came in for some criticism, particularly relating the the "unsatisfying" ending.
The reports' authenticity came into question when franchise creator and executive producer John Carpenter denied that any test screenings had taken place. However, we now have word that the Blumhouse production will be undergoing reshoots / additional photography, with Bloody Disgusting stating that "the agenda is to tweak the finale" following negative feedback from said screening.
If these reports are true and the film does have issues, hopefully they'll be able to iron these out during the reshoots in order to give Michael Myers a fitting send off on the franchise's 40th anniversary.
SEE ALSO: Jamie Lee Curtis discusses the "terrifying" new Halloween, John Carpenter confirmed to score
SEE ALSO: Exclusive: Danny McBride says the new Halloween references every other Halloween movie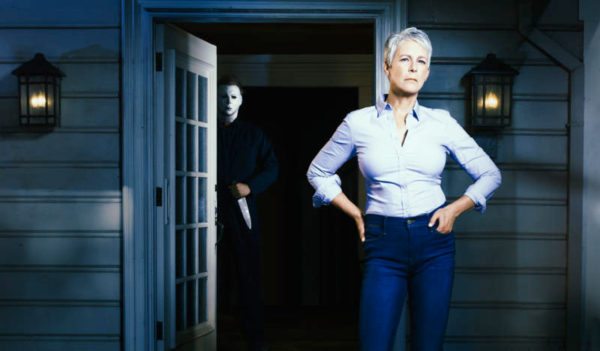 Master of horror John Carpenter will executive produce and serve as creative consultant on this film, joining forces with cinema's current leading producer of horror, Jason Blum (Get Out, Split, The Purge, Paranormal Activity). Inspired by Carpenter's classic, filmmakers David Gordon Green and Danny McBride crafted a story that carves a new path from the events in the landmark 1978 film, and Green also directs.
Halloween is being directed by David Gordon Green from a script by Green and Danny McBride. In addition to the returning Jamie Lee Curtis (Laurie Strode) and Nick Castle (Michael Myers), the film stars Judy Greer (War for the Planet of the Apes), Andi Matichak (Orange Is the New Black), Will Patton (Shots Fired), Virginia Gadner (Runaways), Miles Robbins (Mozart in the Jungle), Dylan Arnold (Mudbound) and Drew Scheid (Stranger Things).