There's nothing like a good assassination game and 2016's Hitman was the best in the genre.  Now, thanks to developer IO Interactive, Hitman: Definitive Edition will be gracing the UK retail shelves on Friday for the Xbox One family and Playstation 4/ PS4 Pro.  The Definitive Edition will include all previously released content and updates as well as new disguises based on classic IO Interactive titles.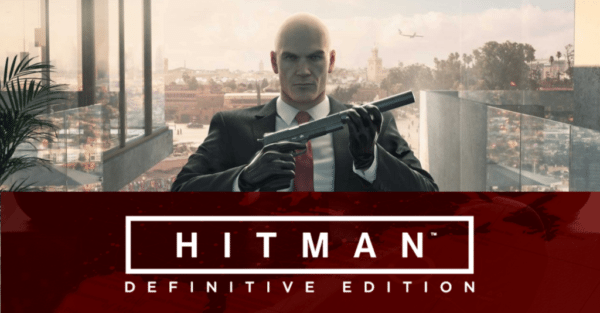 For those who don't know, Hitman is a third person stealth game that puts players in the role of a genetically enhanced assassin known as Agent 47.  Players will travel to a variety of locations to eliminate targets and have numerous ways in which to carry out the kill such as the classic sniper, close up take down or even make it look like an accident.  The game's environment and NPCs also allow for a degree of creativity with the kills.
The following content will be included in Hitman: Definitive Edition:
IO Interactive's 20th Anniversary Outfit Bundle –  featuring three new outfits inspired by Freedom Fighters, Kane & Lynch and Mini Ninjas.
Hitman Season One (Main Game) – Seven exotic locations from the first season, including Paris, Sapienza, Marrakesh, Bangkok, Colorado and Hokkaido, along with the ICA Facility.
Game of the Year Edition Content – Four missions from the Patient Zero Campaign, three themed Escalation Contracts that unlock three unique weapons, as well as the Clown Suit, Cowboy Suit and Raven Suit from the recent Game of the Year Edition digital release.
Summer Bonus Episode – Featuring ICA bonus missions in Sapienza and Marrakesh.
Blood Money Requiem Pack – Including the Requiem Suit, Pale Duck Explosive and ICA Chrome Pistol.
All featured Contracts, Escalation Contracts, Challenge Packs and game updates from both Season One and the Game of the Year Edition.
Hitman: Definitive Edition will be available in UK retail stores for Xbox One and PS4 on Friday 18th May.