Throughout the promotional campaign for Avengers: Infinity War, it became increasingly clear that Hawkeye would be sitting out the battle between Earth's Mightiest Heroes and Thanos, and sure enough Jeremy Renner's Clint Barton was nowhere to be seen when the superhero blockbuster finally made its way into theaters.
Naturally, Hawkeye's absence left fans of the character disappointed, but it seems that some took it a step further (and a step too far), with Renner revealing to USA Today that directors Anthony and Joe Russo actually ended up receiving death threats:
"It's a nice feeling, I suppose," said Renner when asked for his thoughts on the fan support for Hawkeye. "I think the Russo brothers got way too many death threats. I'm like, 'Wow, dude, that's intense. I'm sorry.'"
The Russos have previously revealed that they have "a very specific story" in mind for Hawkeye, which will play out in Avengers 4 (and potentially see him adopt his Ronin persona from the comic books).
Renner played coy about what we can expect in the as-yet untitled sequel, but did tease that: "Everybody's got to bite their tongue. But if you like Infinity War, there's some stuff to come. What I do know is it's going to be awesome."
SEE ALSO: Avengers: Infinity War directors tell Hawkeye fans that "patience is a virtue"
SEE ALSO: Rumour: Marvel reportedly considering a Hawkeye movie, but with a "different incarnation" of the character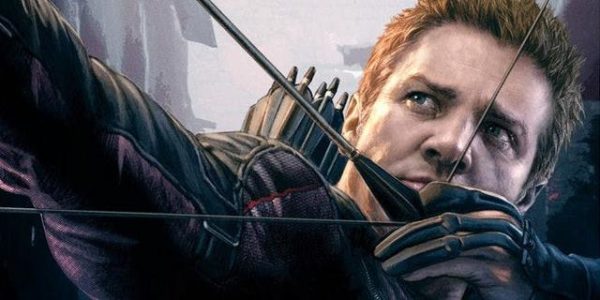 An unprecedented cinematic journey ten years in the making and spanning the entire Marvel Cinematic Universe, Marvel Studios' "Avengers: Infinity War" brings to the screen the ultimate, deadliest showdown of all time. The Avengers and their Super Hero allies must be willing to sacrifice all in an attempt to defeat the powerful Thanos before his blitz of devastation and ruin puts an end to the universe.
Avengers: Infinity War stars Robert Downey Jr. (Iron Man), Chris Evans (Captain America), Mark Ruffalo (Hulk), Chris Hemsworth (Thor), Scarlett Johansson (Black Widow), Chadwick Boseman (Black Panther), Tom Holland (Spider-Man), Sebastian Stan (Winter Soldier), Anthony Mackie (Falcon), Paul Bettany (Vision), Elizabeth Olsen (Scarlet Witch), Don Cheadle (War Machine), Josh Brolin (Thanos), Benedict Cumberbatch (Doctor Strange), Benedict Wong (Wong), Chris Pratt (Star-Lord), Zoe Saldana (Gamora), Dave Bautista (Drax), Bradley Cooper (Rocket), Sean Gunn (Rocket), Vin Diesel (Groot), Karen Gillan (Nebula), Pom Klementieff (Mantis), Tom Hiddleston (Loki), Samuel L. Jackson (Nick Fury), Cobie Smulders (Maria Hill), Benicio Del Toro (The Collector), Danai Gurira (Okoye), Letitia Wright (Shuri), Winston Duke (M'Baku), Terry Notary (Cull Obsidian), Tom Vaughan-Lawlor (Ebony Maw), Carrie Coon (Proxima Midnight), Michael James Shaw (Corvus Glaive) and Peter Dinklage (Eitri).