As Star Wars: Episode IX starts filming, Tom Beasley takes a look at what the conclusion of the Skywalker Saga has in store…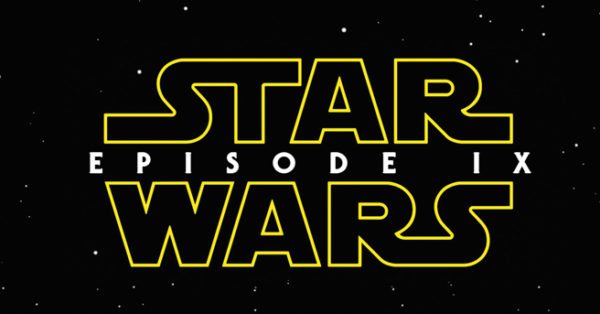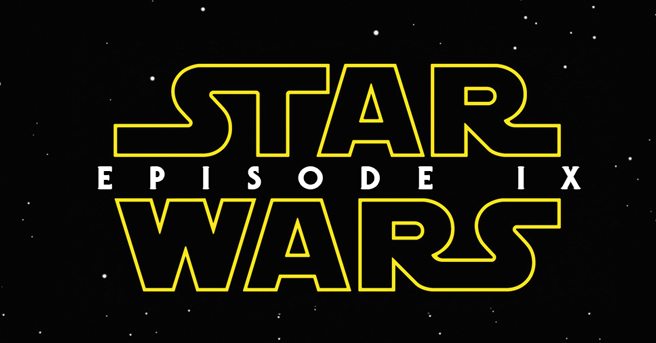 It wasn't that long ago really that Star Wars: The Last Jedi took the mostly fairly united fandom surrounding the galaxy far, far away and shook it up, creating a deep schism down the middle. There are those, like me, who enjoyed Rian Johnson's very different take on the series, there are those who didn't enjoy what he chose to do and there are those – and let's call them idiots – who have spent the last year harassing actors on social media and calling for Johnson's movie to be scrubbed from existence.
That's all behind us, though, now that J.J. Abrams is back in the director's chair for the as yet untitled Episode IX. Whether it's called Star Wars: Return of the Return of the Jedi or Star Wars: Luke Will Be Alive Again And Cool This Time, We Promise, there are a number of questions that need to be answered between now and December 2019, when the film hits cinemas.
Now that Abrams has got his cameras rolling, it seems like a good time to ask some of those questions.
So, what's the plot of this one?
I wish I could tell you. Details are very scarce on the plot this time around, though I think it's fair to suggest that the story will have jumped forwards in time slightly. The Resistance was on its last legs at the conclusion of The Last Jedi, though there was a clear glimmer of hope behind it all, so there will have to have been a period of rebuilding. Our heroes are finally together, with the central trio of Rey, Finn and Poe presumably set to interact far more than they did in The Last Jedi, which took the controversial step of separating them for almost the entire movie.
Newtonian Law applies in this franchise, though, so the process of regeneration on the part of the Resistance will have been matched by the First Order. Kylo Ren has asserted his authority over General Hux and is the undisputed Big Bad of the franchise at this stage. It's fair to say that he won't want the good guys on his back and will likely be looking to hit them at their weakest. But, as every Star Wars fan knows, if he strikes them down, they could become more powerful than he can possibly imagine.
We also know, thanks to the official press release announcing the cast, that this will be the conclusion of the Skywalker Saga. The only living descendant of that family line – unless Abrams feels like retconning the last movie's Rey revelation like an internet troll version of Who Do You Think You Are? – is the former Ben Solo. With that in mind, this movie probably spells curtains for him.
Wait, how is Carrie Fisher in this movie?
You'd be forgiven for raising an eyebrow, Rock-style, at the revelation that General Leia Organa is set to appear in this new movie. After the sad passing of Carrie Fisher in 2016, questions were raised as to whether the character would get the farewell she deserves. If The Force Awakens was about Han Solo and The Last Jedi was about Luke Skywalker, it seemed only natural that Episode IX would be built around Leia saying goodbye. Lucasfilm immediately moved to rule out using CGI to revive Fisher in the same way they did to allow Peter Cushing to tumble into the uncanny valley and appear in Rogue One.
The aforementioned press release features a quote from Abrams saying he could not find "a truly satisfying conclusion" to the Skywalker Saga without Fisher's involvement. However, he confirmed that he would not recast or use a CGI replacement, instead deploying existing footage he shot with Fisher for The Force Awakens. It wouldn't be a surprise for me if her involvement is limited to just a scene or two and, if I'm guessing, we could be looking at something similar to the Force ghost scene at the end of Return of the Jedi and perhaps a brief passing of the baton in terms of leading the Resistance.
What about the other returning characters?
All of the expected faces are present and correct in the cast list, including Billy Dee Williams, who had already been announced to reprise his role as Lando Calrissian from the original trilogy. Mark Hamill is also set to come back as Luke Skywalker, though fans expecting for a retcon of his death in The Last Jedi are barking up the wrong Jedi tree. Hamill's return will also likely be limited, perhaps just to the aforementioned Force ghost scene, or as an Obi-Wan Kenobi style mentor from beyond the grave.
Lando's involvement is trickier to call, as there doesn't seem to be any logical reason for him to be involved in the war effort. It could be that he is brought in by Leia to take over the Resistance, but it seems more likely that his involvement will be in cameo form. It's probably a response to the popularity of Donald Glover in Solo, rather than anything particularly story-driven. Certainly, a known traitor and crook taking control of a rebellion seems like the stuff of lame fan-fiction, rather than a helpful addition to canon.
And there are some newbies too, right?
The two biggest new names on the cast list for Episode IX are Keri Russell and Richard E Grant. When Russell's casting was announced, the internet immediately assumed as one that she would be playing Rey's mother, which shows a frankly startling lack of imagination. With an entire galaxy of planets, alien races and characters, fans immediately assume everyone is related. The Resistance has a proud history of female leaders, from Leia to Laura Dern's Vice Admiral Holdo, and so my money is on Russell becoming the latest strong woman to lead the charge against the First Order.
Grant, meanwhile, can do slimy posh Britishness in his sleep and so he is almost certainly going to play a figure within the First Order. Given Hux's gradual slide down the totem pole, Ren may be looking for a right-hand man without a disturbing lack of faith.
Promising young actor Naomi Ackie, best known for Lady Macbeth and soon to star in Idris Elba's Yardie, is also joining the cast. If she's half as good an addition as Kelly Marie Tran's Rose was in The Last Jedi, it's a golden bit of casting.
What happens after Episode IX?
Well, it's bad news for Rian Johnson's detractors. Episode IX will bring the Skywalker Saga to a close and, with the future of the Star Wars anthology movies up in the air as things stand, there are only a few things we know about for sure. The first is that a new trilogy of films, with Johnson set to oversee them and act as writer/director for the first one, is on the way and they will be separate from the Skywalker movies. There's also another series in the works, which will have Game of Thrones showrunners David Benioff and D. B. Weiss as its creative centre.
It's impossible to theorise much about either of these trilogies, as there hasn't been any announcements regarding their content, other than the affirmation that they will be distinct from the Skywalker movies. The galaxy far, far away is a pretty huge place, but audiences haven't really had much chance to explore it to date.
For me, this uncertainty is something to be optimistic about. Ever since Star Wars fell into the hands of Disney, we've known what's ahead and have been able to plan our wild anticipation accordingly. That's not the case any more and, at this stage, we don't even know when we can expect our next Star Wars movie after 2020. That knowledge gap will almost certainly have been filled by the time Episode IX is released, but not knowing what's coming for a while is pretty fun, it has to be said.
Will they reveal that Snoke was actually Darth Plagueis all along?
Nope. No, they won't. Sorry… but not really.
Star Wars: Episode IX is set for release on December 20th 2019 with J.J. Abrams (Star Wars: The Force Awakens) directing a cast that includes Star Wars veterans Daisy Ridley (Rey), Adam Driver (Kylo Ren), John Boyega (Finn), Oscar Isaac (Poe Dameron), Lupita Nyong'o (Maz Kanata), Domhnall Gleeson (General Hux), Kelly Marie Tran (Rose Tico), Joonas Suotamo (Chewbacca), Billie Lourd (Lieutenant Connix), Greg Grunberg (Snap Wexley), Mark Hamill (Luke Skywalker), Anthony Daniels (C-3PO), Billy Dee Williams (Lando Calrissian) and Carrie Fisher (Leia Organa) as well as new additions Naomi Ackie (Lady Mabeth), Richard E. Grant (Logan) and Keri Russell (The Americans).
Tom Beasley is a freelance film journalist and wrestling fan. Follow him on Twitter via @TomJBeasley for movie opinions, wrestling stuff and puns.