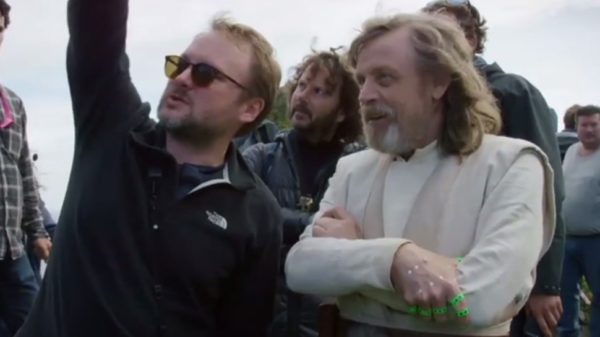 While Disney announced several years back now that an as-yet-unrevealed Star Wars Anthology movie would be released in 2020, we're still in the dark as to Disney and Lucasfilm's exact plans for the galaxy far, far away post-next year's Star Wars: Episode IX.
There are of course a number of projects in the works at Lucasfilm, including a Boba Fett movie from Logan helmer James Mangold, an Obi-Wan Kenobi movie from Stephen Daldry, a series of films from Game of Thrones creators David Benioff and D.B. Weiss, and a new trilogy from Star Wars: The Last Jedi director Rian Johnson.
So, as we await an official announcement as to the next slate of Star Wars films, producer and regular Rian Johnson collaborator Ram Bergman has suggested that the 2020 slot could be filled by the first chapter of Johnson's trilogy:
"It's a completely new trilogy that writer-director Rian Johnson, my partner, is going to create," Bergman told From The Grapevine. "It's all new characters. Everything is new … In two years [it may release]; it's just in the early stages."
SEE ALSO: Rumour: Kathleen Kennedy stepping down from Lucasfilm
Now, this is far from official confirmation, and with Star Wars: Episode IX still a year and a half away, and Disney and Lucasfilm currently taking stock following the disappointing box office returns for Solo: A Star Wars Story, it may be some time before we get concrete news on what we can expect to see from Star Wars in 2020 and beyond.