5 – Iron Man
The start of it all. Weird to think now that the general public didn't know who Iron Man was before this film.
Of course Robert Downey Jr. is Iron Man, in what is possibly the best casting of any comic book film. The likeable douchebaggery of the billionaire play boy and his journey to becoming a superhero was a great introduction to the larger Marvel world. With hints to the Ten Rings and SHIELD it doesn't go crazy but gave those in the know enough to salivate over.
I loved Jeff Bridges as Stane, and although his final 'battle' with Tony could have been stronger I've seen this film many a time on TV now and it never gets boring.
The highlight for me though is the process of designing and testing the Iron Man suit, with Tony's robot helpers stars of the film. I'd have loved to see Cheadle cast at this point, as I much prefer his chemistry with Downey Jr., but what can you do?
4 – Captain America: Civil War
Winter Soldier told a great story whilst carrying with it massive ramifications for the characters involved. Civil War's inclusion of so many other characters is a strength but feels focused on Cap himself. It uses the history built up in the Marvel Cinematic Universe to great effect as it tells a wonderful tale of friends caught on opposite sides of a conflict.
Imagine the MCU as a song. Guardians of the Galaxy is like an awesome guitar solo. I adore it, but taking it out doesn't spoil the song. The Captain America trilogy is the bass line – fundamental to the entire thing.
3 – Guardians of the Galaxy
Fights. Spaceships. Humour. Charm. Villainy. Heroism. Great music.
It's all going on in Guardians of the Galaxy! Each time I've seen it I've been wowed. All the strongest parts of Marvel films tied up with an irreverent verve by director James Gunn.
With Jurassic World under his belt now Chris Pratt can be considered a leading man, but it's Guardians that showed he was up to the task, with a swagger that never annoys and constantly surprises.
Everyone gets a chance to shine with quotable lines and action scenes, but Groot is my favourite. An innocent seemingly along for the ride with his pal Rocket (also amazing), he provides the heart of the story, and I wasn't surprised to find online folk already offering merchandise based on him. Vin Diesel takes four words and makes them work.
From the way the ships handbrake turn like speeding cars to impromptu dance-offs, GotG may be full of losers but fully deserves its place this high up the list.
2 – Captain America: The Winter Soldier
By this point it had become clear that each Marvel film would mix humour with cool action and then take on a different genre to throw into the mix. A quasi political thriller fits Captain America perfectly, forcing him to look at his past whilst completely changing the world that he and The Avengers operate in.
Drama and intrigue mix in with action that really shows Cap at his best; with great control over his shield and some new moves he's picked up.
But best of all? His relationships with both the brilliant newcomer Falcon and Black Widow. One an open and honest guy who immediately forms a bond and the other a spy who has her motives and doesn't always let him in on them. Both serve to show the different sides of our hero.
We also get to see how Rogers deals with the present and how being displaced has affected him. In all honesty it doesn't seem to be sitting with him all that well. Before Falcon he doesn't seem to have any friends outside of work and is constantly monitored. To see him come to terms with present day and just how grey it is makes for a moving experience you rarely see in these films.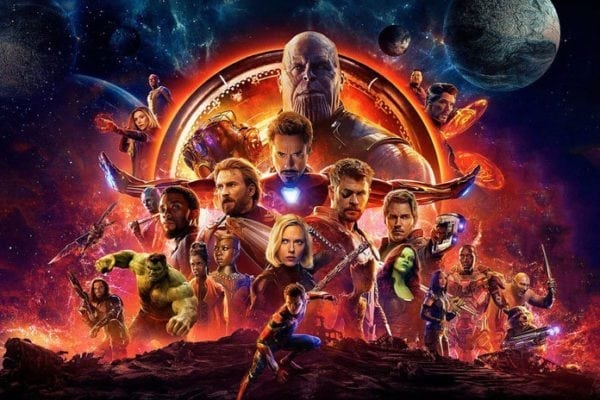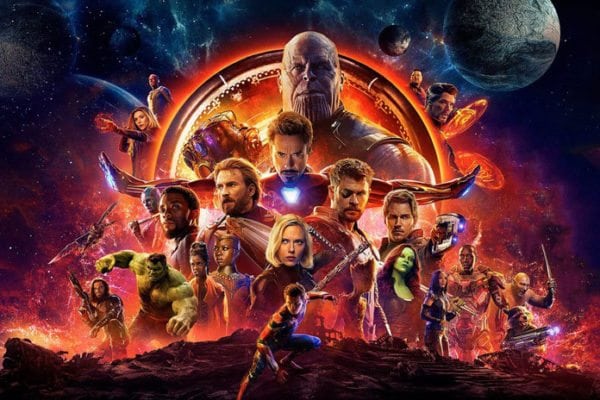 1 – Avengers: Infinity War
The sheer scale and audacity of Infinity War sets it apart in ways we could never have imagined when the Avengers first assembled. That it still manages to be as hilarious, exhilarating, and heart breaking as anything that came before is testament to the skills of the Russo Brothers , and how they manage to juggle such a roster of characters.
Ten years ago the MCU offered a glimpse at something very special with a meeting between two characters.
"…you've become part of a bigger universe. You just don't know it yet."
Infinity War truly delivers on that.
So there you go! As I said before, this is subject to change as more films are released and I get multiple viewings in. Who can resist watching a film you already own on TV? Ads make it better or something.
How would you rank them? Let us know in the comments below…
Chris Cooper