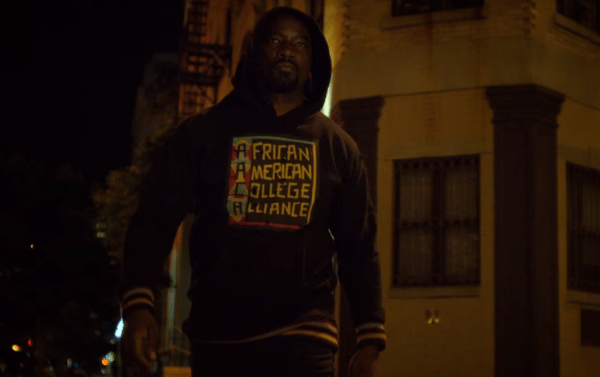 This past Friday, Netflix announced that it has swung the axe on Luke Cage, with the Mike Colter-headlined series becoming the second Marvel show to be cancelled by the streaming service this month after Iron Fist.
The news was quite surprising (certainly more so than Iron Fist, anyway), given how well received the first two seasons have been by fans and critics, and it had been expected that we'd see Colter's Power Man back for a third solo outing.
In response to the cancellation, the official Twitter account has shared a piece of promotional artwork featuring Harlem's Hero complete with the caption "Always Forward", while showrunner Cheo Hodari Coker has posted a message praising the fans, and everyone involved with the series.
SEE ALSO: Ranking Every Netflix Marvel Season from Worst to Best
— Luke Cage (@LukeCage) October 20, 2018
A lot memories. A lot of individual thank you calls to make. Just want to say thank you to Marvel, Netflix, the best Writer's room, cast, crew, the Midnight Hour, all those who graced the stage at Harlem's Paradise and the most incredible fan base in the world. Forward always…

— Cheo Hodari Coker (@cheo_coker) October 20, 2018
Meanwhile, Iron Fist star Finn Jones also shared a message of solidarity with his Defenders co-star, which will no doubt further fuel speculation that Netflix could combine the two cancelled Marvel shows into a Heroes for Hire series.
After clearing his name, Luke Cage has become a celebrity on the streets of Harlem with a reputation as bulletproof as his skin. But being so visible has only increased his need to protect the community and find the limits of who he can and can't save. With the rise of a formidable new foe, Luke is forced to confront the fine line that separates a hero from a villain.
Luke Cage season 2 features a cast that includes Mike Colter (Luke Cage), Simone Missick (Misty Knight), Rosario Dawson (Claire Temple), Alfre Woodard (Mariah Dillard), Theo Rossi (Shades), Finn Jones (Iron Fist), Jessica Henwick (Colleen Wing), Thomas Q. Jones (Comanche), Gabrielle Dennis (Tilda Johnson), Mustafa Shakir (John McIver/Bushmaster), Reg E. Cathey (James Lucas) and Anabella Sciorra (Rosalie Carbone).