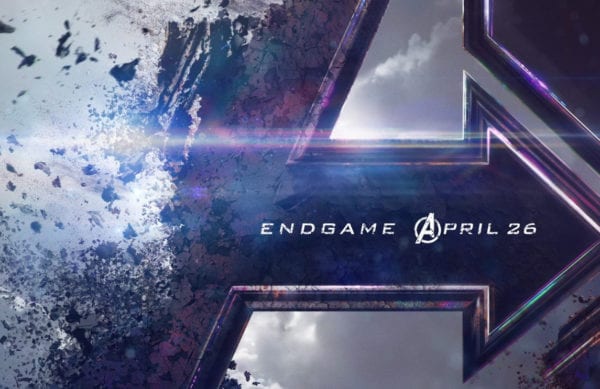 After unveiling the title and first teaser trailer earlier this month, directors Anthony and Joe Russo have been chatting to Empire about the massively-anticipated superhero sequel Avengers: Endgame, and how they can possibly manage to top this year's epic Marvel blockbuster Avengers: Infinity War.
"With a lot of hard work," said Joe. "Whether we top Infinity War or not, I don't know. But we try to tell the best story we can with these characters. This is bringing to a close the first decade of stories. I think that alone has a dramatic power to it."
"We've sat on the title, we've sat on the trailer, the last thing we want to do is give any clues to story structure or tone," replied Joe when pressed for plot details, with Anthony adding: "These are characters and a story moving forward where Infinity War happened. The entire universe experienced the same fate, and has been brought together by this experience."
Having previously revealed that the rough cut of Endgame was at the three-hour mark, Joe then went on to suggest that "there's a high probability that this movie will clock in at around three hours. It's a big movie with a lot of story."
SEE ALSO: Nebula will "confront some serious daddy issues" in Avengers: Endgame, says Karen Gillan
Avengers: Endgame stars Robert Downey Jr. (Iron Man), Chris Evans (Captain America), Mark Ruffalo (Hulk), Chris Hemsworth (Thor), Scarlett Johansson (Black Widow), Jeremy Renner (Hawkeye), Josh Brolin (Thanos), Brie Larson (Captain Marvel), Paul Rudd (Scott Lang), Don Cheadle (War Machine), Karen Gillan (Nebula), Chadwick Boseman (Black Panther), Tom Holland (Spider-Man), Sebastian Stan (Winter Soldier), Anthony Mackie (Falcon), Paul Bettany (Vision), Elizabeth Olsen (Scarlet Witch), Benedict Cumberbatch (Doctor Strange), Benedict Wong (Wong), Chris Pratt (Star-Lord), Zoe Saldana (Gamora), Dave Bautista (Drax), Bradley Cooper (Rocket), Vin Diesel (Groot), Karen Gillan (Nebula), Pom Klementieff (Mantis), Tom Hiddleston (Loki), Gwyneth Paltrow (Pepper Potts), Evangeline Lilly (The Wasp), Letitia Wright (Shuri), Jon Favreau (Happy Hogan), Tilda Swinton (The Ancient One) and Frank Grillo (Crossbones), as well as Hiroyuki Sanada (The Wolvervine) and Katherine Langford (13 Reasons Why).