In the week before the 91st Academy Awards are handed out, Tom Beasley takes a look at each Best Picture nominee and its chances of Oscars victory. First up, superhero surprise package Black Panther…
Ever since Black Panther was released a year ago, awards discussion has surrounded it. Many people suggested that Ryan Coogler's wildly entertaining and thematically dense superhero epic was the movie that could finally force the Marvel Cinematic Universe into the Oscar conversation. That speculation has proven to be true, with the film nominated for seven awards at the ceremony. It's not often that a $1bn box office hit finds its way into the Dolby Theater for the Academy Awards in non-technical categories, and it's even rarer that it has a serious chance of winning.
So let's have a look in more detail…
What's this all about? And is it any good?
You've definitely seen this movie, so a plot summary is sort of an irrelevance. But we'll give it a go. The film tells the story of Wakandan ruler T'Challa (Chadwick Boseman) as he comes to terms with being both the new king and the newest holder of the titular superhero mantle. Soon, a pretender to his throne arrives in the shape of black ops veteran Erik Killmonger (Michael B. Jordan), who has serious history with T'Challa and the rest of the Wakandan royal dynasty.
It's equally irrelevant in this case to discuss whether the film is good, because everyone knows just how much of an achievement Black Panther transpired to be. Coogler's movie excels on just about every level, packing in a tonne of commentary about the black experience into a richly layered, Afro-futurist world that was able to steer the MCU into an entirely new direction, 18 movies into its ongoing masterplan.
And, of course, Black Panther gifted the world Erik Killmonger. He's a pure manifestation of Michael B. Jordan's movie star charisma, complete with insane MMA skills and the ability to turn the words "hey auntie" into one of the best lines of dialogue from an entire year of cinema. Killmonger is a villain with a valid point to make, and it's telling that his influence actually impacts the hero's actions. T'Challa would not have exposed Wakanda in the film's final moments if it hadn't been for Killmonger.
In a year that delivered the culmination of a decade's storytelling in Avengers: Infinity War, as well as a surprisingly successful DC effort in Aquaman and the very enjoyable Venom from Sony, there was no competition as to which superhero movie was the best. Black Panther deserves its place in the Best Picture shortlist.
Has it had a good season?
It might not have won masses of precursor awards, but Black Panther has been a consistent force across the season thus far. The best night for Coogler and his film was undoubtedly the Screen Actors Guild Awards, in which Black Panther won both the award for Best Stunt Ensemble and for Best Ensemble Cast – the closest SAG equivalent to Best Picture.
It was definitely a big win for the film, but fans would be wise not to get too excited about this, as the SAG Best Ensemble award has only lined up with Best Picture on 55% of occasions in the last 20 years. Recent winners of the prize include Hidden Figures, American Hustle and The Help. Not exactly awards heavyweights.
Can it win Best Picture?
As much as it would be a terrific moment if Black Panther were to break through the glass ceiling and gild the Oscar statuette with spandex, it doesn't look likely at all. The Academy's membership has certainly diversified in previous years, but there's a reasonable percentage of voters that would subject themselves to a blast of Ulysses Klaue's weaponised arm before they'd ever vote for a superhero film. Those in the Academy who love the movie may love it enough to have it near the top of their preference lists, but it's going to be right near the bottom of many others.
The SAG Award is a nice feather in the movie's cap, as a major guild win is essential for a march to the Best Picture crown, but the SAG's success rate is dwarfed by the equivalent guilds for directors and producers. Those wishing to track the Best Picture hopes of Black Panther should keep an eye on tonight's Writers Guild of America Awards. A win for Best Adapted Screenplay, and a boost to the corresponding screenplay Oscar, could make a difference.
Tomorrow: Spike Lee is finally in the Best Picture mix for BlacKkKlansman…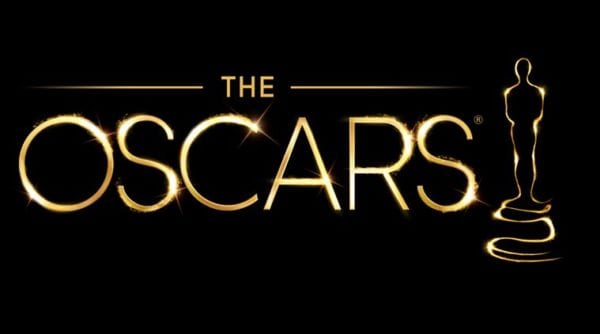 The 91st Academy Awards will air live from the Dolby Theater on Sunday, 24th February.
Tom Beasley is a freelance film journalist and wrestling fan. Follow him on Twitter via @TomJBeasley for movie opinions, wrestling stuff and puns.