Royce Johnson, one of the stars of The Punisher, thinks that Marvel might have "something in store" for the recently cancelled show.
In the wake of Netflix's cancellation of The Punisher – which joins Daredevil, Luke Cage, Jessica Jones, and Iron Fist on the scrap heap – various people connected with the series have been giving their reactions.
One of these people is Royce Johnson, who starred as Detective Mahoney in the series. Speaking to ComicBook.com, the actor shared his optimism that Marvel might have "something in store" for the show:
"Yeah, I've gotten..one call and two texts, saying, 'It's been a great journey.' We had a nice phone call, a nice chat, saying, 'Hopefully, we'll meet again down the line.' And it would be great if we could meet down the line as those same characters.
"It would be great. I don't think that Marvel is the type of company that will sit down and not revamp. It's got something in store, so I'm wishing for the best with this."
Fans of The Punisher will certainly be hoping Johnson is right that Marvel has something planned for the series and its characters. We will have to wait and see, however, as even if Marvel were interested, there are contractual complications with Netflix surrounding these characters.
SEE ALSO: Marvel releases official statement on Netflix show cancellations
SEE ALSO: Jigsaw actor Ben Barnes comments on The Punisher's cancellation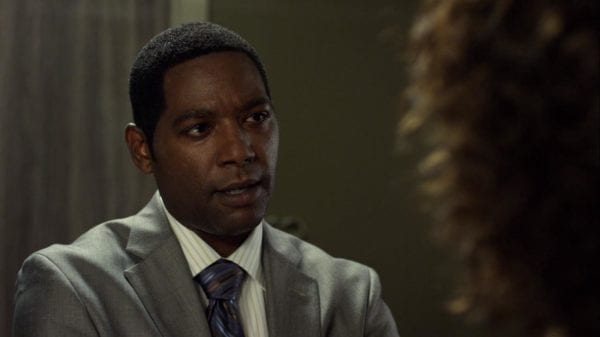 Former marine-turned-vigilante Frank Castle (Jon Bernthal) has been living a quiet life on the road until he suddenly becomes embroiled in the attempted murder of a young girl (Giorgia Whigham). As he is drawn into the mystery surrounding her and those in pursuit of the information she holds, Castle attracts a new target on his back as new and old enemies force him to confront whether he should accept his destiny and embrace a life as The Punisher.
The second season of The Punisher is streaming now on Netflix and sees Jon Bernthal returning as Frank Castle alongside Ben Barnes as Billy Russo, Amber Rose Revah as Dinah Madani, Jason R. Moore as Curtis Hoyle, Josh Stewart as John Pilgrim, Floriana Lima as Krista Dumont, Giorgia Whigham as Amy Bendix, Annette O'Toole as Eliza Schultz, and Corbin Bernsen as Anderson Schultz.