Anghus Houvouras says goodbye to Star Wars…
There are moments in life where you achieve a sense of clarity; brief glimpses of the world from a different perspective where you can see the folly of repetitive behavior and a potential solution presents itself. For me it was the complete abandonment of social media. After deleting my Facebook and Twitter accounts, I found myself in some unfamiliar territory. After 20 years of writing film columns and reviews, I had removed myself from the perpetual conversation and mind numbing minutia that surrounds the entertainment industry online.
Three months later, I feel like I've been paroled.
My first forays into writing about film were motivated by my love of the medium and my enjoyment of discussing movies with other fans. That conversation started on message boards, moved into chat rooms and eventually transitioned to social media. And I've watched that ongoing conversation slowly change from an open exchange of ideas to a mosh pit of acid spewing monsters trying desperately to burn each other's faces off. The denigration of discourse has taken much of the fun out of discussing film, and nowhere is that more apparent than Star Wars.
I've written a lot of columns about Star Wars. The internet seems to have an endless appetite for this topic and for a long time, so did I. Star Wars was the first movie I saw in the theater. It was a major facet of my childhood. An inescapable pop culture staple that shaped the adventures of my childhood. While I greatly enjoyed the Star Wars universe (the movies, the games, the comic books, the flamethrower, etc.), I was never really a Star Wars obsessive. I enjoyed playing in a galaxy far, far away but it was part of a larger sci-fi fantasy dynamic that included everything from Tron, Frank Frazetta, GI Joe, comic books and Dungeons & Dragons.
I remember being excited for A Phantom Menace when it was announced, but learning it was hot garbage didn't really have an impact on my worldview. It wasn't like I was Tim Beasley standing over a pile of burning Jar Jar Binks toys, spurned like a lover whose affection went unrequited. When Disney bought the franchise, my interest was piqued, but once again there wasn't any real sense of enthusiasm or dread. I was hoping J.J. Abrams could rekindle some of that Star Wars magic, but I was left cold by The Force Awakens and loathed Rian Johnson's masterpiece of malfeasance, The Last Jedi.
I spent an entire year trying to explain my issues with The Last Jedi while dodging accusations of being an old-school fanboy unable to embrace change or a complete racist who couldn't get past the diverse cast of the new films. Despite the fact that none of my arguments regarding the lack of quality in The Last Jedi embraced the philosophies of either accusation. I thought The Force Awakens was unoriginal drivel and that The Last Jedi was a complete mess and some downright awful storytelling.
Even after six columns explaining my issues with The Last Jedi, very few people seemed to read beyond the headline.
Writers often deal with the ongoing struggle of conveying their thoughts clearly and concisely. The goal of every column is to try and ensure the reader understands your point of view. They don't need to agree with it, mind you, but the hope is they understand your perspective. With any luck, they may also appreciate it. But that's not the world we're living in. The knives are out in the era of social media. No one wants to discuss the movie or engage in different points of view. They simply want to cut away at your argument with brief, brutal stabs and shut down voices of dissent. This happens on both sides of any argument these days. Those who love Star Wars defend the films as if the criticisms levied towards them are personal attacks. Those who hate the new Star Wars films make strange claims of being 'paid off by Disney' or being brainwashed social justice warriors.
After my self-imposed social media exile, I found myself completely uninterested in talking about Star Wars. Removing yourself from the carousel of 24 hour news cycle can provide some perspective. It's something I've probably known for awhile, but now seems abundantly clear.
I don't care about Star Wars anymore.
The franchise has been a salient piece of our pop culture landscape for so long. It's been analyzed, parodied and deconstructed to a degree that no other source material can rival, except perhaps The Bible. It exists and permeates every facet of entertainment and beyond. But the truth is there's nothing about it that generates any excitement for me. I don't really care about the Star Wars TV shows or Episode IX. There's part of me hopeful that we'll get a good Star Wars video game, but I've been rendered ambivalent by EA's terrible licensed product. What point is in there in writing about something that can no longer generate anything other than frustration?
After coming to this conclusion, I thought I might eventually watch Episode IX to complete the new trilogy. However, I can't even find enough enthusiasm to guarantee that will happen. The characters I liked as a kid were brought back so poorly that I don't care enough to see if they get a happy ending. Poor Han Solo is still off in space somewhere with a giant lightsaber hole in his chest, his ghastly expression frozen as his lifeless corpse drifts aimlessly through the black void.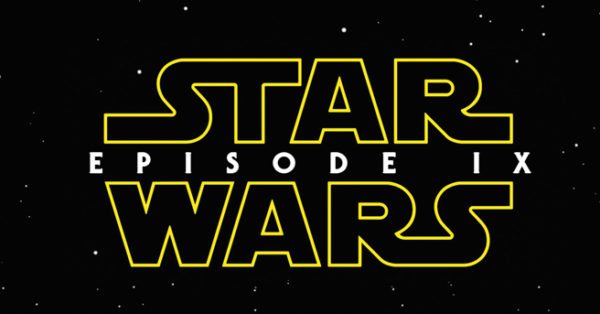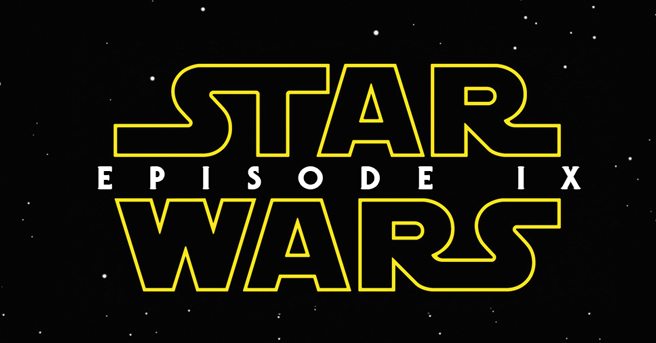 So, it's time for me to say goodbye to Star Wars. Goodbye to the universe that fiddled my imagination as a child and to the garrish, poorly conceived, woefully nostalgic end-product it's become. Goodbye to the endless analysis and the shouting matches on social media that ensued. May the force be with all of you who still continue this journey. For me, my midichlorian count has dropped to an unsustainable rate.
Anghus Houvouras