In the build up to the release of Star Wars: The Last Jedi and its incredible marketing campaign, fans were delighted when Lucasfilm announced that Rian Johnson had been given the keys to a brand new trilogy of movies.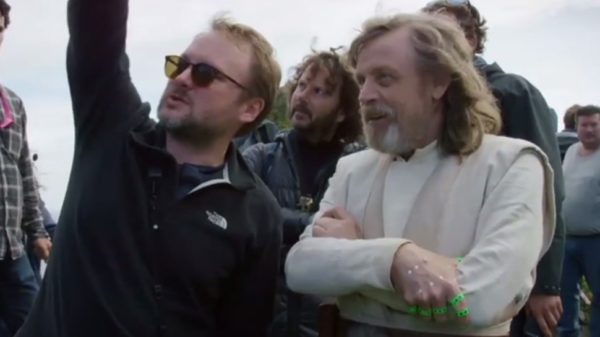 Of course, this mood quickly changed, with half of the fanbase outraged by Johnson's creative decisions in The Last Jedi, resulting in a torrent of abuse and criticism not seen since the dark days of The Phantom Menace and Attack of the Clones. And, while those fans will likely have very little interest in what Johnson is planning for his new trilogy, they can at least rest easy in the knowledge that he won't be playing with any legacy characters.
"I think that the fun and challenging part of it is to dive in, figure out what's exciting and then figure out what it's going to be," said Johnson, discussing his plans for the new films during an interview with The Observer. "We're doing something that steps beyond the legacy characters. What does that look like? To me, the blue sky element of it is what was most striking about it. I know the way that I'm coming at it and what's fun about it for everyone in George Lucas' films is figuring out, 'what's the next step?' It really makes you think and figure out what the essence of Star Wars is for me and what that will look like moving forward."
As yet, it's unclear on a timeframe for Johnson's new Star Wars films; Lucasfilm has set release dates for future movies in December 2022, December 2024 and December 2026, but all that is known about those projects is that the 2022 release comes from Game of Thrones showrunners David Benioff and D.B. Weiss.
SEE ALSO: Ewan McGregor in talks for Obi-Wan Kenobi return in Disney+ Star Wars series
Are you looking forward to exploring a completely new aspect of the Star Wars universe with Johnson's trilogy, or was The Last Jedi enough of his vision for you? Let us know in the comments below or tweet us @FlickeringMyth…