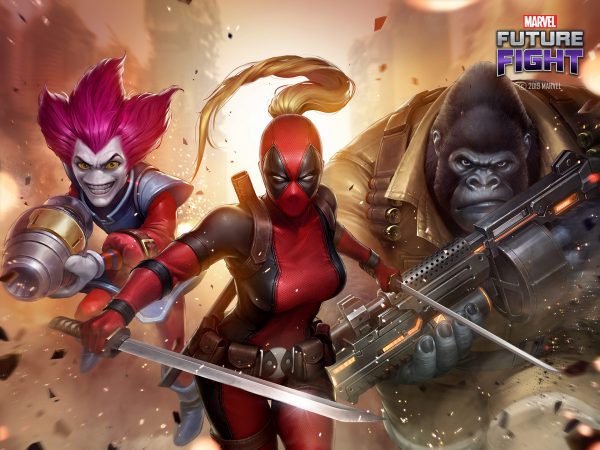 Netmarble has announced the release of its latest update for Marvel Future Fight, which sees Deadpool now joined by three characters from his very own superhero team the Mercs for Money, along with new uniforms, upgrades and more.
Agents can now collect Slapstick, Gorilla-Man and Negasonic Teenage Warhead of the Mercs with Money, while new uniforms include Cable's Cable & Deadpool uniform, Apocalypse's Messiah Complex uniform, Deadpool's Lady Deadpool uniform, and Domino's Marvel NOW! uniform.
New content has also been added in the update, including adding Cable and Apocalypse to 'World Boss Ultimate' mode, while Apocalypse can now be upgraded to Tier-3 to unlock his new ultimate skills and Apocalypse, Bullseye, Green Goblin, Punisher, Carnage, Phil Coulson, Kingpin, and Warwolf can now unlock the 'Realize Potential' functionality. Other additions included in this update are new CTPs and new Comic Cards of Crescent & Io, Luna Snow, and White Fox all from Future Fight Firsts.
Marvel Future Fight is available via the App Store and Google Play.